PCI
Maestro is PCI certified and may be deployed as a Web Browser and/or Windows application, locally On-premise or hosted in the Cloud, maintaining Maestro as an investment that will continue to grow and adapt as new technologies emerge.
GDPR – Global Data protection Regulation and Maestro Compliance Status
This document is intended for current and prospective clients of Maestro products, addressing the entire Maestro Suite, the ResWave Booking Engine and the GEM Guest Feedback system (collectively "Maestro"). This document addresses the status of our products to help you ensure that our products fit in with your Global Data Protection Regulation ("GDPR") obligations.
OVERVIEW
It is critical to note that our products represent only a subset of those products affecting your GDPR compliance obligations, and we recommend you consult with your other vendors, website providers, legal counsel, and security assessors to ensure you are fully compliant with the regulation.
This document is not intended to educate you on the specifics of GDPR, but rather to make clear the role of Maestro in this regard. We advise that you seek qualified legal counsel and regulatory advice from your business professionals. You can learn about the details of GDPR here.
In brief, this regulation specifies that guests must supply written consent to the use of their personal information. It gives them the right to access their data, to know how it is being used, to withdraw consent and to be granted the "right to be forgotten". The GDPR calls for consent from guests to be clear and distinguishable from other matters and provided in an intelligible and easily accessible form, using clear and plain language. It must be as easy to withdraw consent as it is to give it.
Maestro continues to work with our legal, privacy, and cybersecurity advisors to audit its products and processes for GDPR compliance. In accordance with the regulation, we have balanced the need for security and data privacy protection with the legal, contractual, and commercial requirements of hoteliers.
DATA CONTROLLER vs DATA PROCESSOR
It is important to distinguish an element of where each party fits into the GDPR regulation. If you are self-hosting or using the on-premise version of Maestro, you are considered both a data controller and data processor under the regulation. If you are using the cloud-hosted version of Maestro, hosted by us for your use, then Maestro is the data processor, and you are the data controller. In the case of ResWave and GEM, regardless of how Maestro is hosted, you are the data controller and Maestro is the data processor.
Hoteliers decide what data they collect and they have the direct relationship with the guest, so hotels are data controllers under GDPR. Maestro is a data processor, so we are restricted in how we use the data we collect. When you use Maestro, your guests' data is processed in a GDPR compliant and secure way.
DOES MAESTRO SHARE GUEST DATA?
As a data controller, you have the right to know exactly when Maestro processes your clients' subject data and what we do with it. Maestro does not share any data outside your daily operational needs. Maestro only shares data through integrations you may use on property, including such integrations as GDS/OTA, Revenue Management, Credit Card, POS, PBX. Voicemail and others. As part of GDPR, our integrations are required to let each other know when a request to be forgotten has been initiated by a guest. As such, we are working with all our integration partners to facilitate these changes. Our Maestro proprietary API (aka Genomi), as well as our Comtrol integrations comply with this requirement in version 5.5. Compliance with other vendors will take time as we coordinate with them and their preparedness for this requirement.
MASTER AGREEMENT CHANGES
The GDPR requires that data controllers define how data processors use the data they receive from data controllers, and it is required that this be updated in our Master Agreement with you so that we both remain compliant. Maestro stores data in secure data centres based outside of the EU, and the GDPR allows this when we agree to standard contractual clauses that guarantee the security and privacy of that data. Maestro will contact all our clients with the necessary information to update our Master Agreement clauses as they upgrade to our GDPR compliant versions.
MAESTRO COMPLIANCE STATUS
Development of Maestro has been designed with data privacy as a principle and has been audited under PA-DSS (PCI) to meet the internal development requirements of a secure environment.
Maestro Suite - Front Desk, Sales & Catering, Spa and Activities, Owners, Members, Guest Engagement, Accounts Receivable is GDPR-ready) starting with version 5.5
In order for Maestro and its related products to be compliant, Maestro is completing the required product changes to support compliance with the GDPR in version 5.5. This includes new features such as:
Enhanced change logs to allow you to track guest's privacy preferences with change reason codes.
A printable and exportable report, suitable for sharing with a guest, detailing all the personal information contained with Maestro.
A new option to specify a data retention period to permit you to maintain compliance with legal requirements prior to removing any individual's personal information. This will also be useful to conform with protection from chargebacks, where the guests "right to be forgotten" may conflict with chargeback time limits, and other legal requirements.
Anonymization will enable you to "forget" a guest upon their request. This function will replace all personal information with generic data, meeting GDPR obligations while keeping your data intact for reporting and historical accuracy.
ResWave is secure but is not yet GDPR ready
ResWave continues to operate as a secure platform that is PCI-compliant and not store credit card data but does hold guest data that falls under GDPR. There are GDPR requirements under which guests can request their data be exported or deleted, and ResWave does not currently comply with those requests, these requests must be managed manually for the time being. This feature is being designed for development under version 5.5 of Maestro.
GEM is secure but is not yet GDPR-ready
GEM (Guest Experience Measurement) our guest survey product is not GDPR compliant for those guests who choose to identify themselves during the survey process. As noted above, there are GDPR requirements under which guests can request their data be exported or deleted, and GEM does not currently comply with those requests, these requests must be managed manually for the time being.
What about Data Mining Tools, Like Maestro Analytics?
If you use any third-party tools to access the Maestro data or use a tool like Maestro Analytics that mines the Maestro database directly, it is conceivable that you will access data that falls within the definition of personal information under GDPR. Since the database is accessed outside of Maestro in these cases, it is not possible for Maestro to track the transfer of this information. Therefore, it is recommended that queries be deleted as part of a standard practice once the data analysis has been done, and subsequent datamining efforts be done with fresh data, which will be updated appropriate to GDPR in Maestro. When mining data, Maestro can provide guidance on how you should observe any privacy settings configured for individual guest data being retrieved.
WHAT DATA DO HOTELS COLLECT WITH MAESTRO?
Maestro can collect the following kinds of information based on your use (some are mandatory, such as name, and others are optional based on your use):
1. Name
2. Phone Number
3. Email Address
4. Mailing Address
5. Booking Details (Reservations, Bookings, Activities)
6. Client Requests
7. Client Health Information
8. Client Preferences
9. Cardholder Information
10. Social Security Number
11. Passport Information
12. Driver's License
13. Client Photo
14. Date of Birth
15. Country of Birth
16. Wedding Anniversary
17. Gender
18. Travelers Visa Number
19. Application Usage Data
20. User Fields (Clothing Sizes, Personal Preferences, Etc.)
The GDPR gives additional protection to extremely personal information like ethnicity, health status, sexuality, and religious affiliation. Based on your operation and usage needs, Maestro products allow hoteliers to collect and store some of this kind of information. Please review with your advisors if you should cease to hold some of this type of information.
HOW IS THIS DATA PROTECTED?
For cloud-hosted clients, the data collected is kept in secure data centres that have up-to-date physical and technical measures for protection. Maestro staff do not have physical access to these data centres.
protection. Maestro staff do not have physical access to these data centres.
For on-premise clients, you are responsible for the physical and technical security of your environment.
Most importantly, the data collected in any environment must be protected by your staff. Human error is a significant, albeit often innocent, threat to data security. Training around privacy and security can help your staff prevent data being compromised. Following PCI security guidelines and adhering to them goes a long way to protecting your data. This includes using strong passwords, proactively retiring expired usernames, and limiting outside access to your network by maintaining secure firewalls.
WHAT HAPPENS IF MAESTRO DATA IS BREACHED?
Under GDPR Maestro is required to notify you within 72 hours in the unlikely event that there is a breach of our secure storage systems, and we are prepared to meet that obligation and assist you as reasonably as possible should this occur.
HOW SHOULD OUR HOTEL HANDLE DATA ACCESS REQUESTS?
The GDPR gives people certain rights to correct, erase or export their data, and these requests must be fulfilled within thirty days. When you receive a request, it is critical that you communicate this request to all of your data partners, including Maestro, as soon as possible. Maestro is committed to complying with data requests within 15 business days, in order to give you time to include our response in the thirty-day period.
DO I NEED GUEST CONSENT TO KEEP THEIR DATA IN MAESTRO
Any time you collect guest data you must have a legal basis to do so. One basis of consent is performance of a contract. You have a contract with your guest to provide hospitality services. You can collect the data you need to perform that contract and Maestro provides the means for you to do so and this is all perfectly compliant with the GDPR without additional consent.
DISCLAIMER
Maestro is not qualified to provide legal or regulatory advice regarding GDPR and ultimately you are responsible for your compliance to all laws and regulations. This document represents a dedicated effort, working with our legal counsel and advisors to understand GDPR and its impact on hospitality. Please perform your own due diligence with your legal counsel and advisors to ensure that you are sufficiently protected.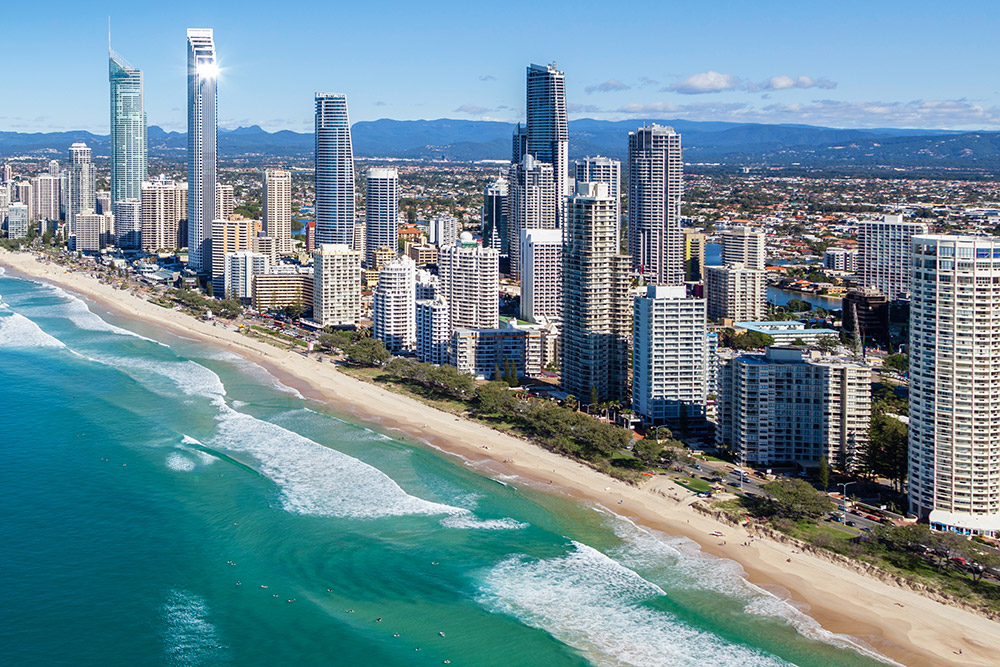 Multi Property Management
Maestro has extensive experience providing multi-property hotel groups and chains with powerful, yet flexible, enterprise-wide system solutions. Whether you want centralized SaaS (software as a service) processing and database hosting from your corporate VPN, or for every property to operate as a standalone unit, Maestro Multi-property management will accommodate your varied and unique requirements. Hotel group operators rely on Maestro to automate their business with an easy to use enterprise platform that provides centralized controls and reporting while enabling each property to run at maximum efficiency.
The advantages of standardizing with Maestro Multi-property:
Centralized chain wide database allowing for easy cross selling of properties & amenities, and a single client profile for greater guest recognition
Corporate collection and individual property performance metrics and guest behaviour reporting from a single central data repository.
Increased efficiencies and productivity with centralized, standardized operational procedures across all properties.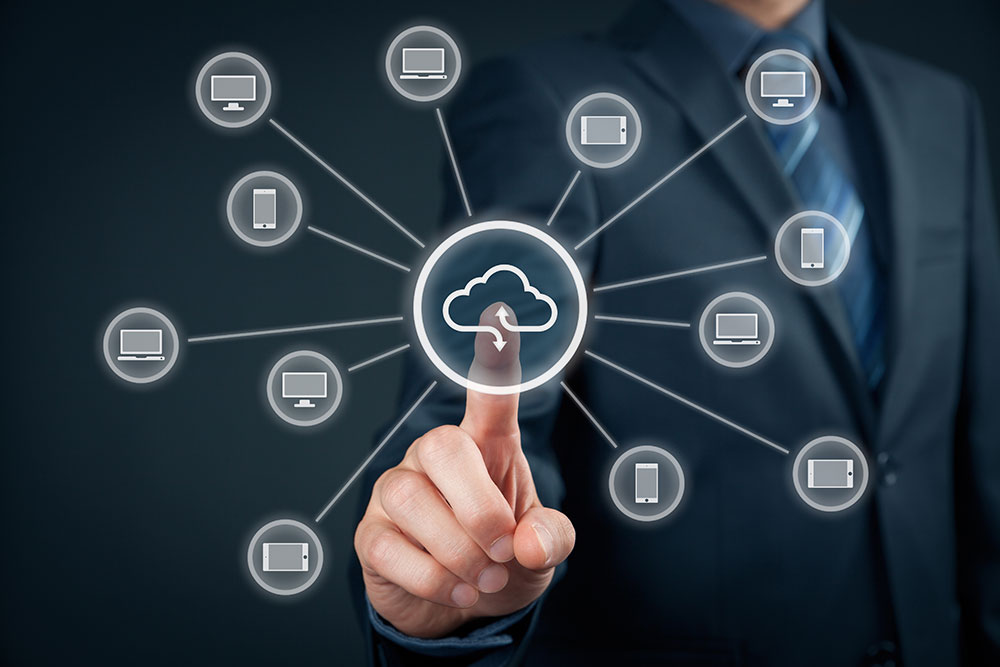 Cloud or on premise, the choice is yours
Whether your needs dictate a cloud solution or an on-premise implementation, Maestro offers a robust, PCI secure, feature identical, stable solution for any environment.
Available as a browser-based (hosted or self-hosted) solution or as an on-premise addition to your existing network infrastructure managed locally by your trusted IT team. On-premise and self-hosted can be deployed as browser-based, Windows, or a hybrid of both simultaneously!
Regardless of which implementation model you choose, rest assured that you are investing in the leading PMS for independents and multi-property groups. Should you wish to switch from Cloud to on-premise or vise versa, there are no licensing fees to switch.
Deployment Options
Maestro's minimum specifications for hardware and operating platforms for the various deployment options available;
On-premise using Maestro Windows (Client/Server install)
On-premise using Maestro Web (browser-based install, browser access only)
On-premise hybrid using both Maestro Windows & Maestro Web
Self-hosted using Maestro Windows and/or Maestro Web
Cloud hosted using Maestro's Cloud Services (browser access only)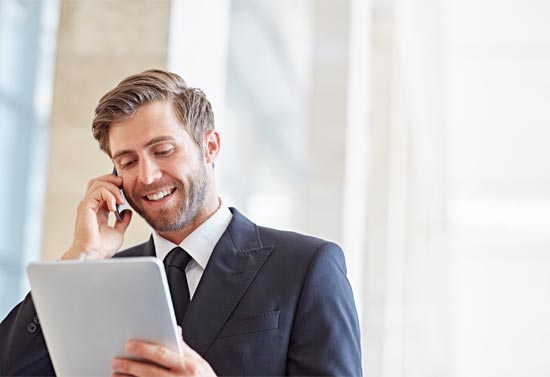 Front Office, CRM & Guest Engagement
Get connected with Maestro's guest-centric Front Office, aligning all operating departments in the single goal of exceeding guest expectations.
The Maestro centralized environment connects CRO, FD, Housekeeping, Spa, Activities, Housekeeping, Sales & Catering and A/R into a single consolidated view. Keeping all service ambassadors instantly informed of guest needs and armed with the foresight to offer what the guest hasn't realized they need.
Multi-property on a single image database
Single Guest Profile with history
Automated CRM
Built in Yield & Channel Management
Integrations to hundreds of third-party systems
Group Block & Billing
Centralized Accounts Receivable
Housekeeping & Workorder
Data Analytics & reporting

Sales & Catering
Designed for hotels, resorts & conference centers to meet and exceed the evolving needs of meeting & event planners. Automated, intuitive contact CRM and team communication tools, freeing operators from administrative tasks, improving internal communications and allowing the operations team to focus on the client.
Multi-property, single account history
Full contact management
Automated CRM & task messaging
Secure digital contracts with e-sign
Multi Room availability display options
Diverse Budget, Pace and activity reporting
Online attendee & planner portal
Direct rooming list, rates & availability access
Integrated online guest management capabilities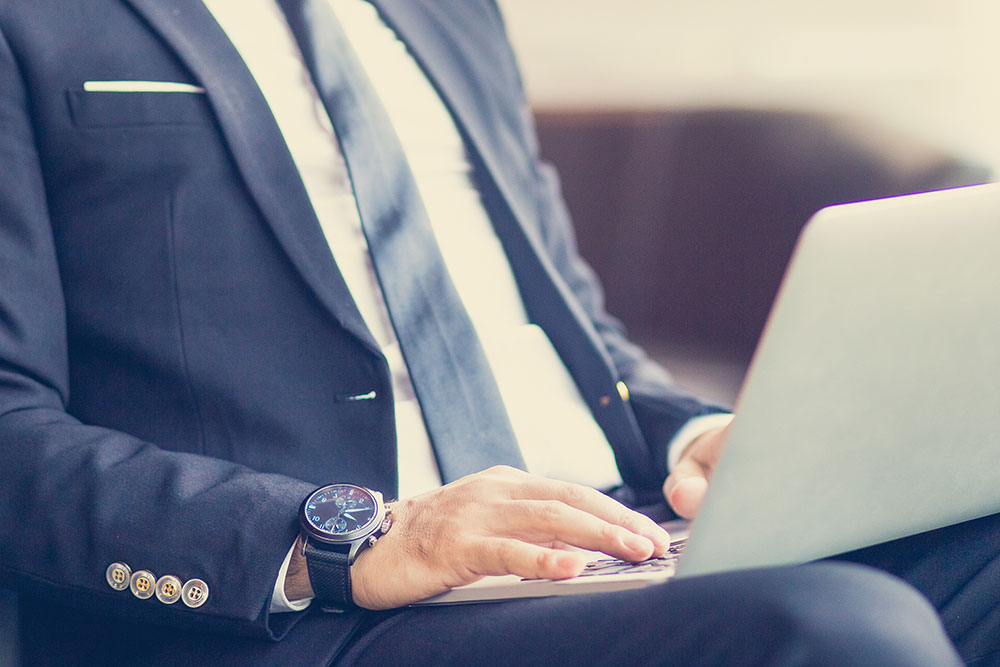 ResWave – Integrated Booking Engine
The innovative guest-centric ResWave web booking engine offers a scalable and customizable booking engine. Ideal for the independent brand who wants to stand out with a Booking Engine that show cases each property's uniqueness and experiences, and does more than just book rooms.
100% real-time and fully integrated with Maestro to help maximize online revenues across Rooms, Spa, and Activities, improving guest service and lowering the cost per reservation, by driving reservations direct to your website. No need to manage multiple interfaces. Rates, yields, availability and channel controls remain within Maestro's powerful Front Office yield management.
Customizable to mirror property branding
Mobile optimized
Guest Rooms and enhancements
Spa for stay or day guests
Activities for stay or day guests
Real time rates, availability and inventory
Owner portal
Group attendee & planner portal
Loyalty enrollment & portal
Member portal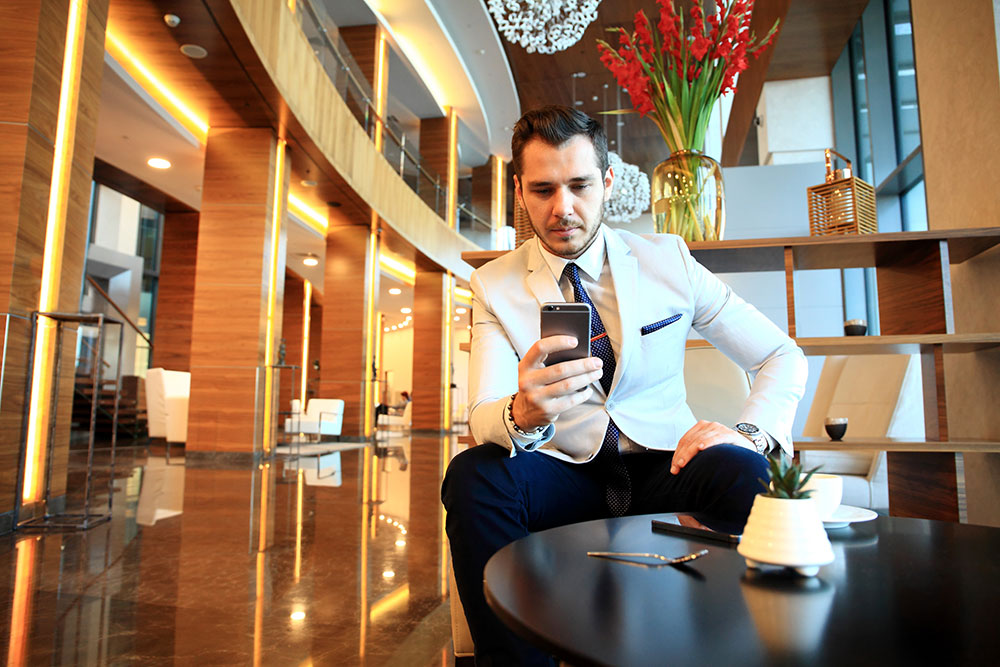 Mobile & Contact Free Guest Engagement
Allow your guests to self-serve from their phone, tablet or desktop. Maestro offers real-time, integrated, mobile guest engagement solutions to allow your guests to customize their experience they way they want.
Mobile Preregistration
Mobile Prepayment Portal
Digital Reg Card w/Guest Interactive Updates
Mobile Housekeeping & Soft Check-In
Mobile Key App Interfaces
Kiosk & iPad Self Check-In Interfaces
Guest & Staff SMS/Text Messaging
Single Guest Itineraries
Mobile intake and waiver forms, Spa & Activities
Mobile Spa Provider schedule
Overall system integration reducing points of contact
Mobile Express Check-Out & Tablet Folio Display
Mobile Guest Surveys Post Check-In & Check-out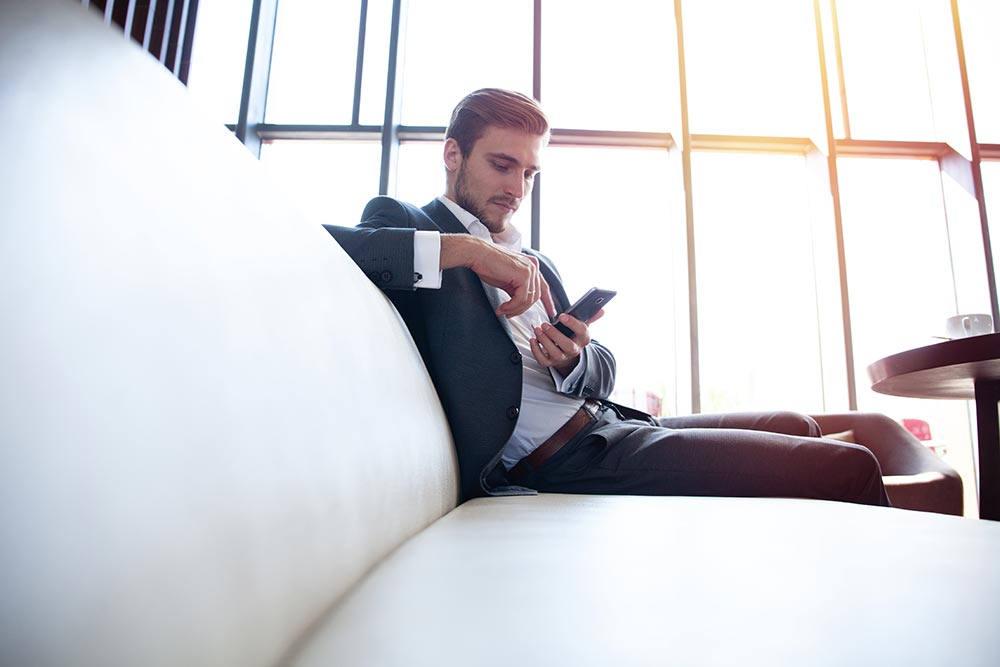 Mobile & Contact Free Operations
Take Maestro on the road or around the hotel. Smartphone and tablet friendly apps designed to improve guest service and efficiencies for the operations team on the go.
Mobile Management Dashboard
Digital Registration Card
Mobile Housekeeping
Digital Spa & Activities in-take form
GEM* Survey Administration portal
Mobile Spa therapist portal
Guest folio display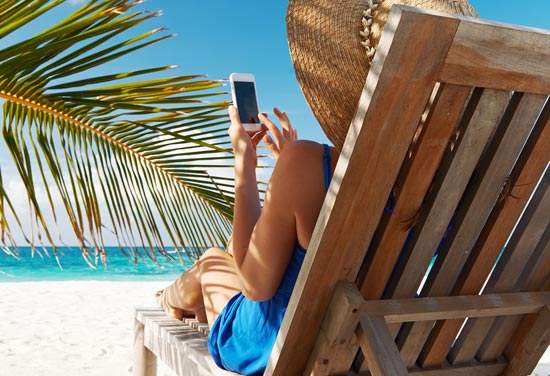 Spa & Activities
Increase revenues and guest satisfaction with Maestro's Spa & Activities Module. The powerful single guest profile, with full history, allows operators to acknowledge Day & Stay guests personal preferences and anticipate guests needs before they happen.
Maestro's sophisticated scheduling and billing application facilitates total spa operations, activities and classes. Integrated with Front Office, Sales & Catering and A/R, linking the guest to all operating departments for whole stay recognition from pre-arrival correspondence to billing.
Multi-property, single profile with history
Automated CRM & guest itinerary
Mobile therapist schedule
Digital in-take form(s) with e-sign
Scheduling, pricing & treatment controls
Staff, guest & health needs conflict controls
Spa & Guest room packaging
Online Spa & Activities booking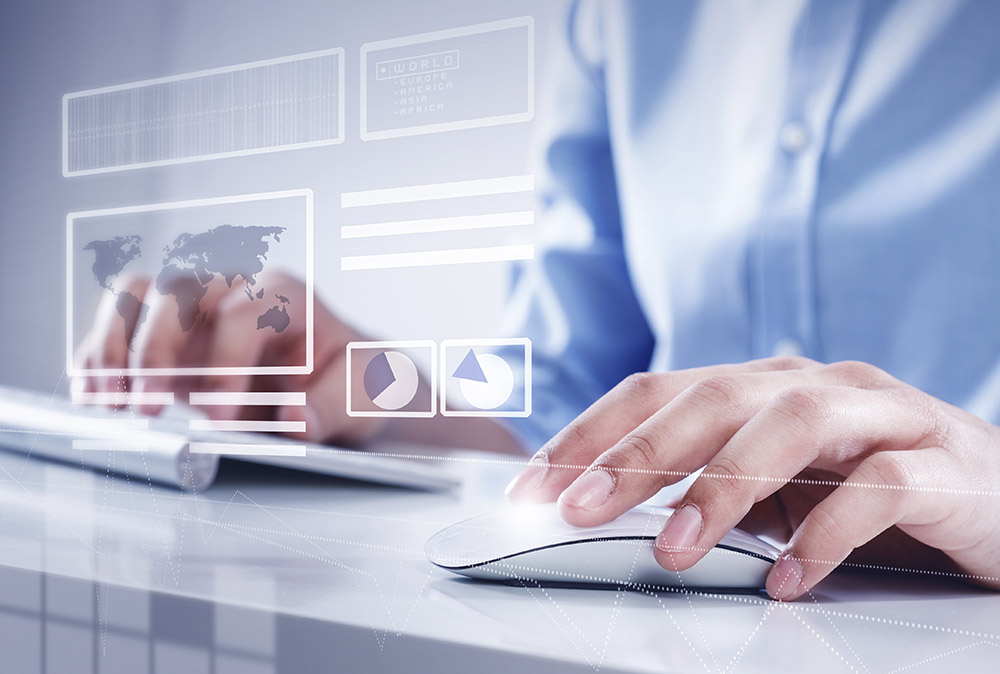 Analytics & Business Intelligence datamining
A fully integrated Business Intelligence module, Maestro Analytics, takes the volume of data your organization collects and turns it into meaningful information that management and staff can use in day-to-day activities, marketing efforts, budgeting and forecasting.
Customized Dashboards per Maestro Module
Web, Windows or both accessible
User access security-controlled
Print or export data to excel
Predefined performance metric dashboards
Real time data for real time decisions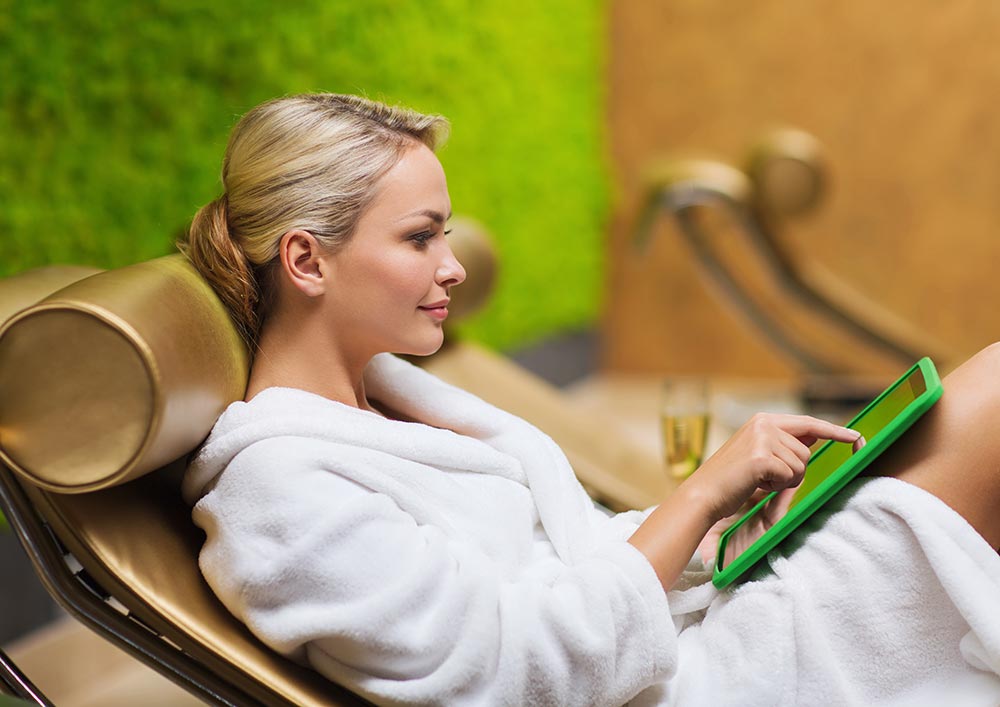 Membership
Flexible Membership management for small or large member environments. The Maestro single client profile allows Front Office, Spa, Retail and Loyalty to recognize, reward or bill directly to the member account. Create the membership program that suites your guests with flexible dues, discounts or minimums, by an individual member or groupings of members.
Multi-property single profile with history
Member e-messaging & e-statements
EFT – electronic funds transfer
Primary & secondary member relation controls
Interval & re-occurring billing
Online Member portal
Integration with Spa, Retail and F&B for discounts and billing
Member card management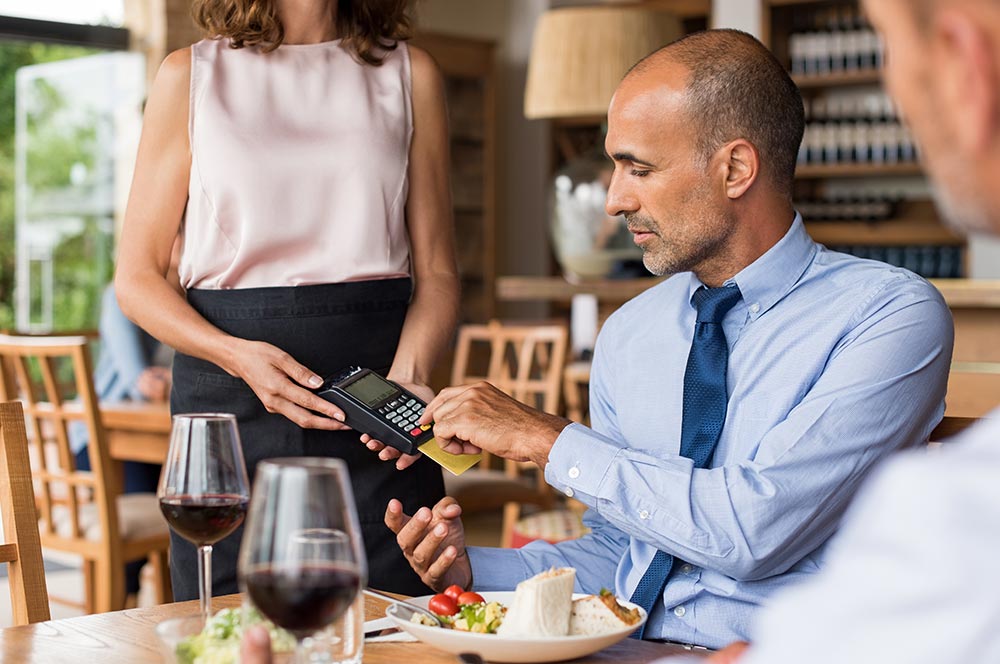 Retail POS
Ideal for Spa or Gift Shop retail management. Integrated with Spa, Front Desk, Member & Owner for easy billing and automated discount acknowledgement. When combined with Maestro Spa, tracking and consumption of professional stock can be managed separately from regular retail sale items.
Inventory controls
Commission & Gratuity controls
Bar code scan
Discounting & Member discount aware
Inventory reorder controls
Integrated Owner, Member & Gift card billing
Cash drawer integration
Property branded receipts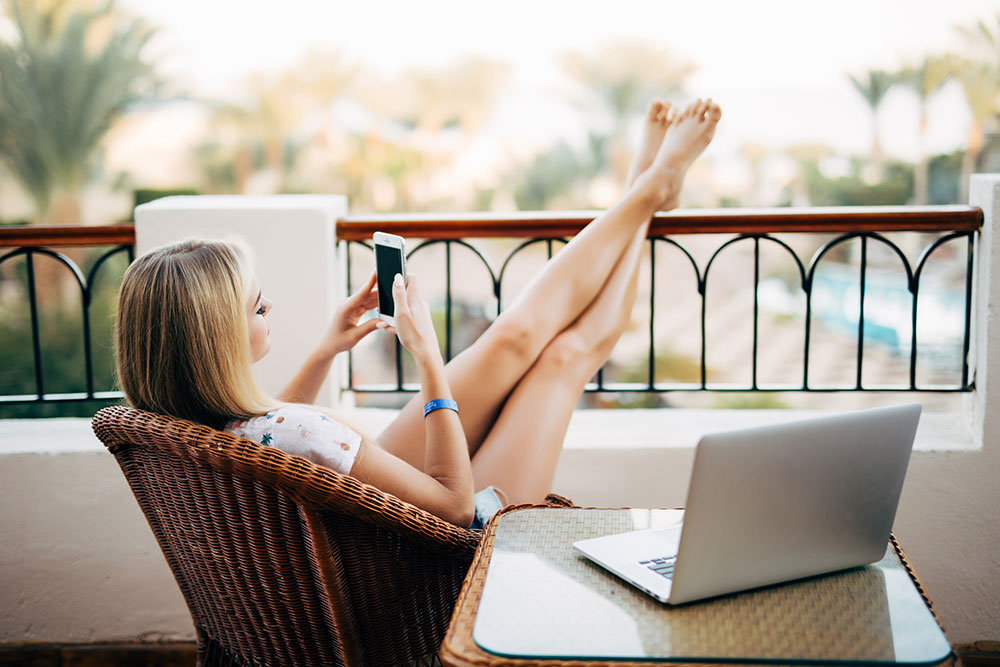 Owner & Vacation Rental Management
Recognizing that Condo and Vacation rental each have their own specific requirements, the Owner Management module is designed to streamline the operation for each specific functional requirement. From Owner reservation controls to accounting, this module offers a unique feature set to accommodate the flexibility and needs of those who manage Condo & Vacation Club.
Multi-property single Owner profile
Owner e-messaging & e-statements
Flexible Owner availability & billing controls
Online Owner booking, availability & statement portal
EFT – electronic funds transfer
Unit availability, intervals, status & rental pool controls
Equalization of rental revenues or Unit booking
Tracking of charges, payments, receivables & balances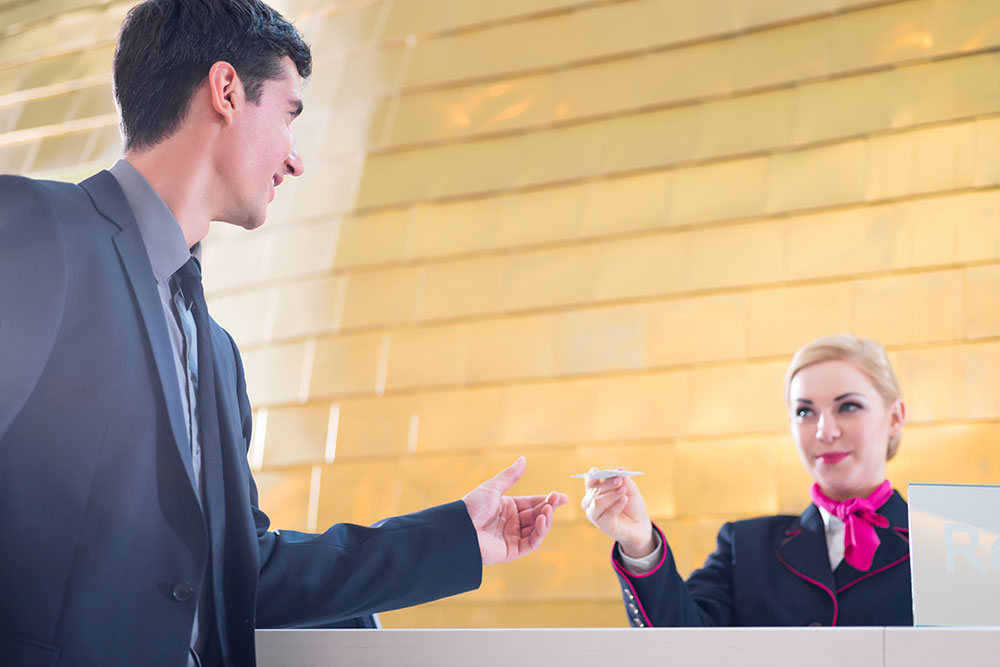 Loyalty
A guest loyalty engine that allows Hotels & Resorts to design their own uniquely branded program. The Maestro Loyalty engine allows properties to reward loyalty members outside of the guest room box.
Multi-property single loyalty profile
Reward on room revenue, stays, spa, F&B and more
Online Loyalty sign up & member portal
Recognize, track & report on member preferences
Multi-tiered programs
Multi-tiered rewarding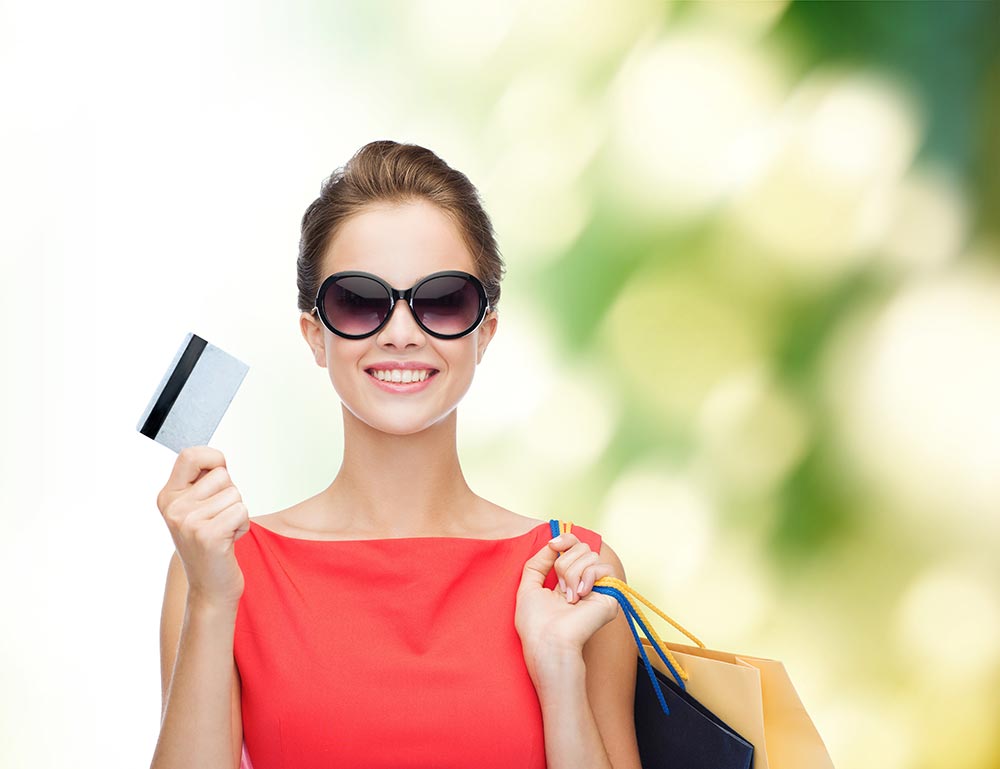 Gift Card
Maestro's Gift Card module allows properties to use their own branded and personalized Gift Cards as a recognized form of payment in all Maestro modules. Easily track, sell, swap or void cards as needed.
Integrates with industry standard cards
Easy activation, reload & verify of balance
Bar code & magnetic strip
Lost card controls
Track purchaser & recipient per card
Full A/R reporting and transactional history
Online Gift Card Activation & Sales (Coming soon)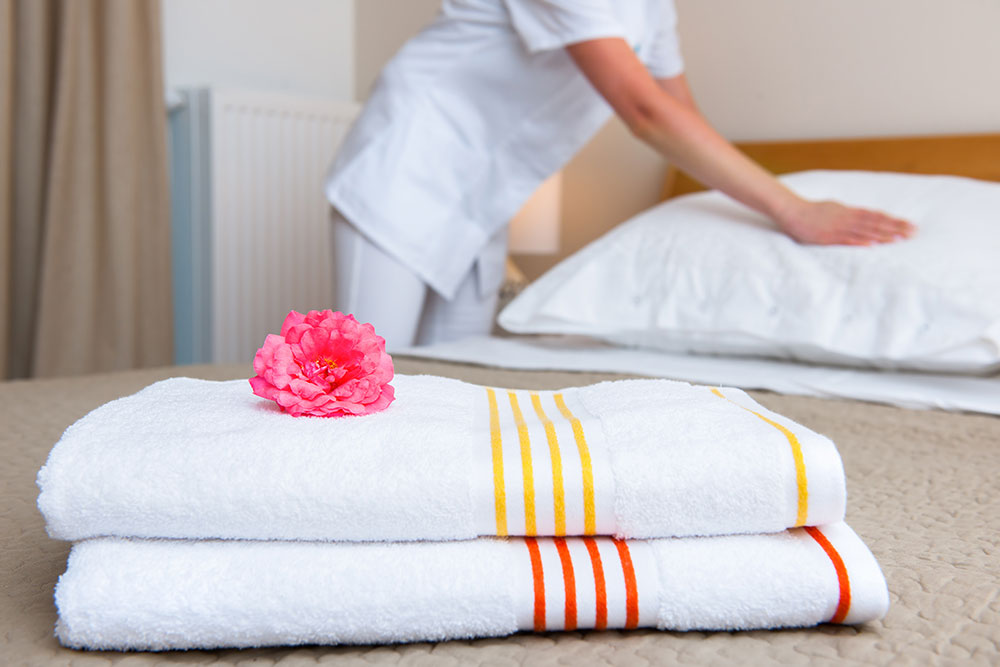 Work Order
The Workorder management module is designed to support the operational activities of the teams responsible for maintenance & repair. Maestro's module integration increases internal communications and efficiencies with automated messaging and updates on the status of guest rooms and public spaces. Ensuring operating departments, Front Desk, housekeeping and maintenance are all functioning cohesively.
Workorder generation with unlimited text
Schedule and track activities & status
Assign by trade or 3rd party supplier
Batch creation for reoccurring activities
Email notification of workorder assignment
Cost & Materials tracking
Integrated Owner, Member & A/R billing
Item tracking with warranty & warnings alerts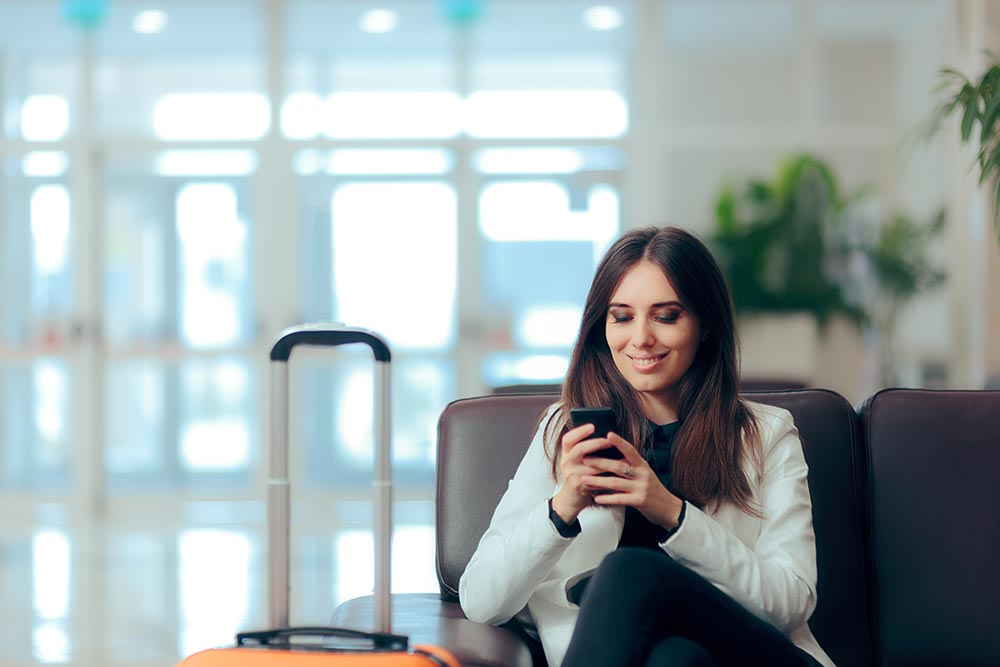 Guest Experience Measurement, GEM*
Maestro's Guest Experience Measurement, GEM*, provides seamless, real-time integration with instant access to relevant guest feedback, intelligence and insights to encourage operational excellence, meaningful differentiation, and a sustainable competitive advantage.
Customized property branding of surveys
Mobile Optimized
Customized survey questions
Integration of survey results to Maestro client profile
Post check-in & post checkout survey options
Multiple survey length options
Web administration portal and response tracking
Robust and customizable reporting
Survey incentives and controlled social survey sharing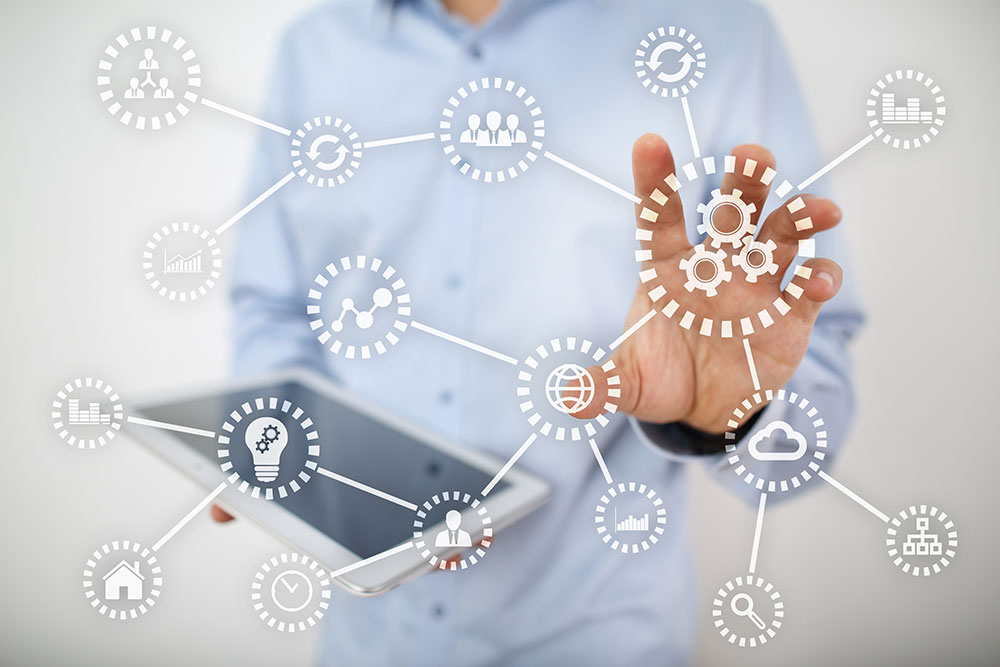 Interfaces, Open API & GDS/OTA Integration
We play well with others! Boasting over 800 established vendor interfaces. Maestro supports many interfaces using a direct interface with your chosen vendor using the vendors proprietary interface specifications, using HTNG/OTA standards, or using our own Maestro API, named Genomi. Additional interfaces may be supported using the Comtrol Lodging Link PTS Software and should a required interface not be included in our list; Comtrol supports hundreds of third-party vendor systems.
If an unlisted interface is required, please contact us to discuss if the interface has been investigated previously and for available option. Maestro regularly develops interfaces for new products and provide an API to third parties wishing to integrate with Maestro. View Full List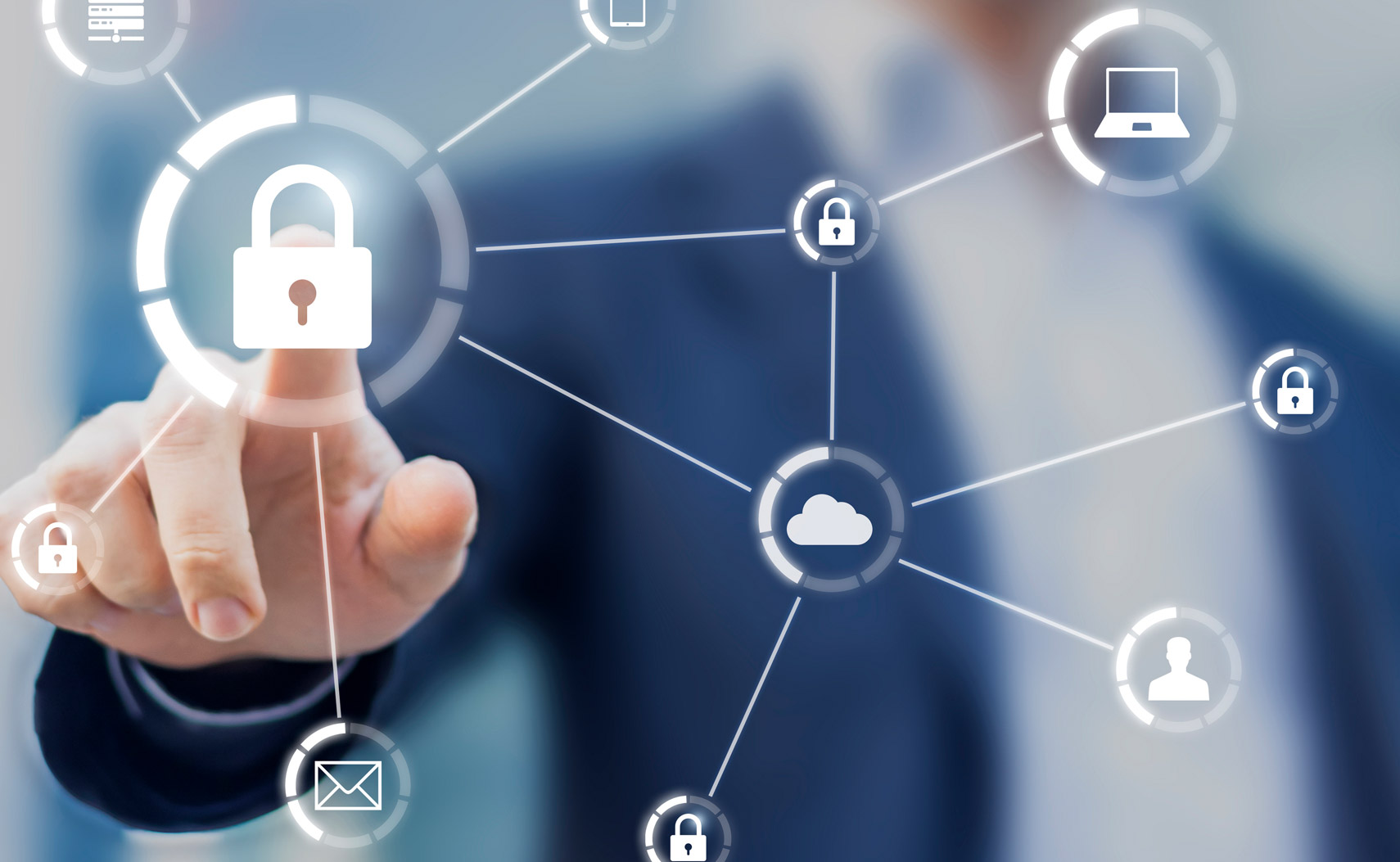 PCI
Maestro is PCI certified and may be deployed as a Web Browser and/or Windows application, locally On-premise or hosted in the Cloud, maintaining Maestro as an investment that will continue to grow and adapt as new technologies emerge.
GDPR – Global Data protection Regulation and Maestro Compliance Status
This document is intended for current and prospective clients of Maestro products, addressing the entire Maestro Suite, the ResWave Booking Engine and the GEM Guest Feedback system (collectively "Maestro"). This document addresses the status of our products to help you ensure that our products fit in with your Global Data Protection Regulation ("GDPR") obligations.
Fill the Form Below to Read More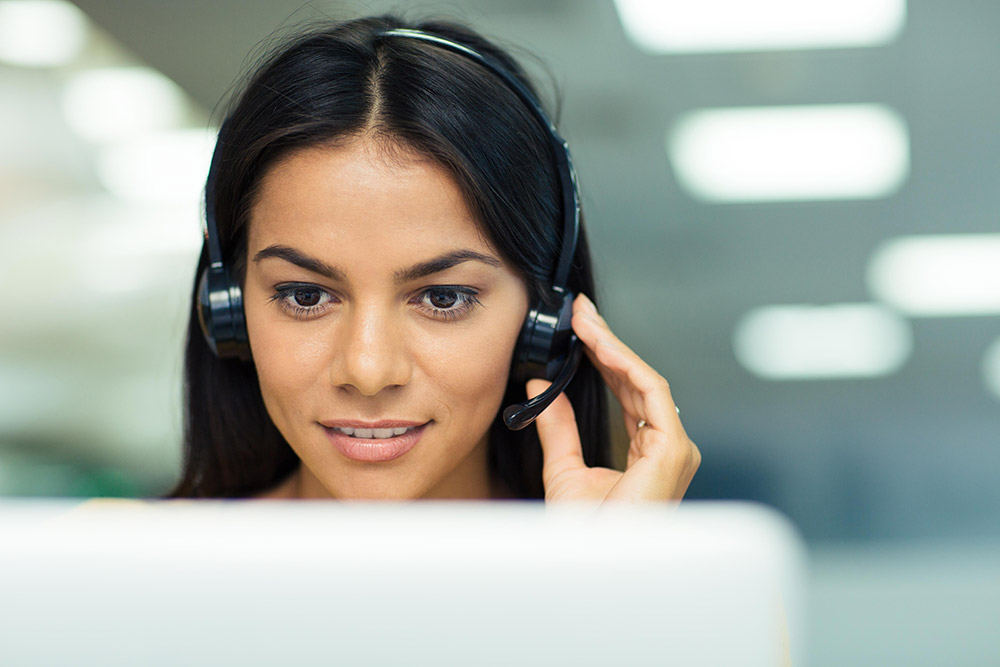 Support & Services
Maestro is invested in helping clients achieve their guest service, operational and revenue goals 24 hours a day/ 365 days a year built on our reputation for outstanding service and support. Our Diamond Plus service initiative is a unique service that provides a comprehensive suite of services and tools designed to maximize operating and efficiency and staff productivity.
Diamond Plus Service, delivered from our 24/7, North-American based support center is an integral part of the standard Maestro offering for each and every Maestro client.
24/7 Call center support
Free version upgrades
On demand live 1 on 1 refresher training
In application user guides & tutorials
In application live chat & email support
Complimentary live learning webinars
e-Learning user website
Professional productivity audits
Maestro User's Conference
To reach our support team for immediate needs, please call 905-940-1924, email support@maestropms.com or click here for service request form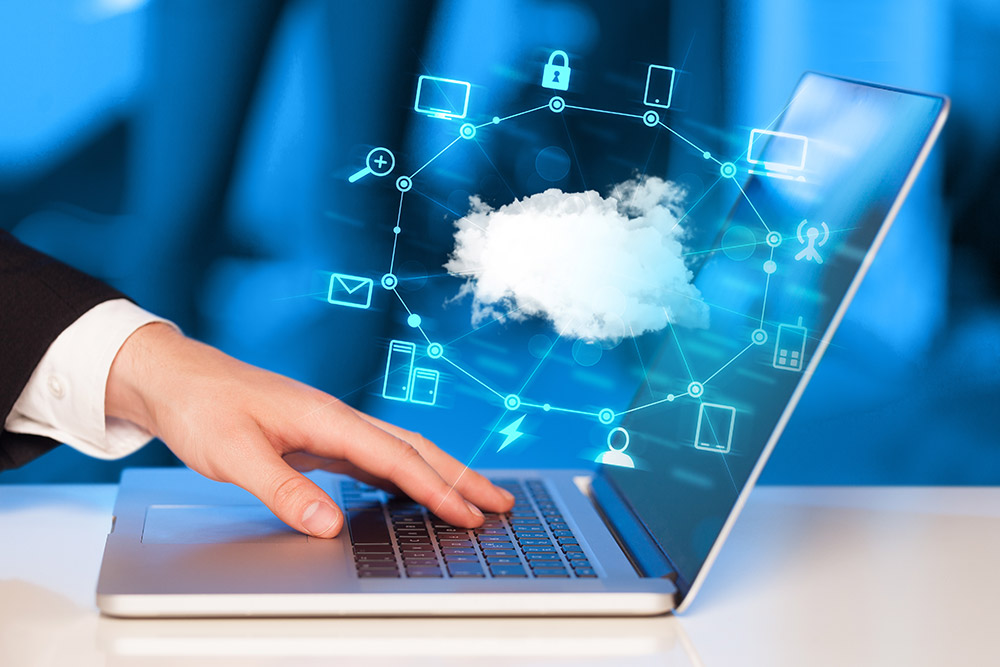 eLearning User website
Maestro's eLearning website is an online learning center exclusively for use by Maestro clients. Divided into easy to use courses for each Maestro module, the wide breadth of lessons guide users through the key features, functions and reports allowing users to learn at their own pace and on their own time. Each properties management team has the ability to guide & track the lessons completed by each user.
Ideal for beginners, refreshers or new feature learning. Click here to request an eLearning portal log in; http://www.elearning.maestropms.com/