Operator of Grand Lodges, Cozy Cabins, and Campsites Discovers The Grass Isn't Always Greener When Switching Tech Providers; Maestro is Proving to Be Its No.1 PMS Choice.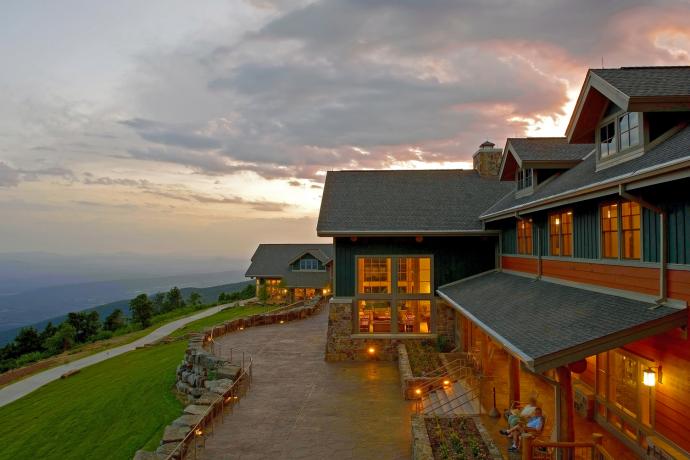 For 14 years the Arkansas State Parks system relied on Maestro to provide a self-hosted, Windows and Web-based property-management system to centrally support its 1,700 campsites and 450 lodges and cabins across 29 locations, most of which had restaurants and sales-and-catering venues. In addition to Maestro's ResWave Integrated Booking Engine, the government-run entity was successfully leveraging Maestro's Front Office, Sales & Catering, Club & Spa, Analytics, Accounts Receivable, and Work Order Management software. The only thing the Maestro PMS did not do was enable visitors to select specific campsites at the time of booking. With many campers self-selecting sites at other state parks, the Arkansas lodging operator switched to a PMS provider with software specific to campground management — but the relationship was brief. Today these 29 Arkansas State Park locations are back on Maestro and visitors are now self-selecting their preferred campsites online — based on location/spur length, amp service, and water/sewer line needs — due to new functionality built specifically for them by this popular PMS provider.
"We are happy to be working with Maestro again," said Joe Jacobs, Arkansas State Parks Marketing & Revenue Manager. "While the other PMS had the campground-specific booking functionality that we needed, their multi-property management, sales-and-catering operability and revenue analytics were not what we had come to expect. When we reached back out to Maestro, we were pleasantly surprised to learn that they had been developing the site-selection tool we needed desperately. We transitioned back to Maestro and we haven't looked back."
Maestro is unique in that it gives lodging operators a choice in PMS platform deployment — self-hosted, private cloud, on-premise or cloud-hosted PMS in a Windows or Web browser-based environment. Because it is a multi-property operation with specific data management requirements, Arkansas State Parks chose to self-host the Maestro Web-browser-based PMS via a centralized corporate server at the company's Little Rock headquarters. The group is benefiting from a fully mobile PMS solution while being able to manage its own infrastructure and uses one call center for all properties to simplify cross-selling and group bookings. All equipment maintenance, data security, and system upgrades are performed by the State Park's private IT group. Although a cloud-based PMS deployment is preferred by Jacobs, and can be migrated easily with Maestro to their cloud-hosted environment, he said the State's department of information services has rules preventing them from storing data in the cloud. The State requires a dedicated line for security purposes.
"Arkansas State Parks is more than satisfied with the systems and support provided by Maestro PMS," Jacobs said. "Coming back to Maestro was like coming home. They know the issues we face being government run, and they know how to work around the challenges. More importantly, they added the functionality we needed to their roadmap and built the campground site-selection tool they lacked previously. Today we are working on adding even more State Park locations to Maestro as some sites have since added rental facilities or have added Pavilions that are underperforming and can greatly benefit from Maestro's software. Although we will need to buy more hardware and licenses, it will be well worth the investment."
Maestro President Warren Dehan had this to say: "While we regretted losing the Arkansas State Parks business, we were confident that they would return, knowing the depth of their operation. We're very pleased that the addition of the feature they needed coincided with our enhancement efforts. Maestro's 42 year history is rooted in customizing software and we understand that different environments have different needs, and as such we are dedicated to finding a way to make each customers' IT lives easier. Our service culture is centered around accessibility, and we partner with lodging operators for the long term. We are thrilled to have Arkansas State Parks back in the Maestro family, and we are eager to bring new Parks into the fold."
In total, the Arkansas State Park system is comprised of 52 state parks on 54,400 acres, with 1,800 campsites, 208 cabins, and five lodges serving 8 million visitors annually. Twenty-three of these parks do not provide overnight accommodations and/or do not sustain a food-and-beverage service, therefore Maestro is not required. Despite the ongoing pandemic, most locations are running a steady 50 percent occupancy or higher. Mount Magazine State Park, the highest point in Arkansas at 2,753 feet, is currently running at 90 percent occupancy, with most guests staying at the park's lodge featuring 60 guestrooms, Skycrest Restaurant, and conference center. Restaurants throughout the Arkansas State Park system are operating at 66 percent capacity per state requirements.
The Maestro Property Management System delivers flexible and scalable deployment options with an identical full-featured web browser or windows solution available which is hosted in the cloud or on premise to offer the best of both worlds. Maestro's hotel management software applications and services centralize operations and provide personalized and touchless mobile guest service tools to enhance the guest experience while also supporting a more secure stay. In addition to implementing Maestro's flexible PMS platform and multiple modules, the resort will also use Maestro's Condo Owner Management to offer owners secure online access to their statements, reservation activity, and to book their own units.
About Maestro PMS
Maestro is the preferred cloud and on-premises PMS solution for independent hotels, luxury resorts, conference centers, vacation rentals, and multi-property groups. Maestro's PCI certified and EMV ready enterprise system offers 20+ integrated modules on a single database including web and mobile apps to increase profitability, drive direct bookings, centralize operations, and enable operators to engage guests with a personalized experience. For over 40 years Maestro's Diamond Plus Service has provided unparalleled 24/7 North American based support and education services to keep hospitality groups operational and productive. Click here for more information on Maestro. Click here to get your free PMS Buying guide.
Contact:
Maestro PMS
Macarena Lorenzini
65 Allstate Parkway, Suite 100
Markham, ON L3R 9X1
Canada
Toll Free: 1-888-667-8488
Email: info@maestropms.com
www.maestropms.com