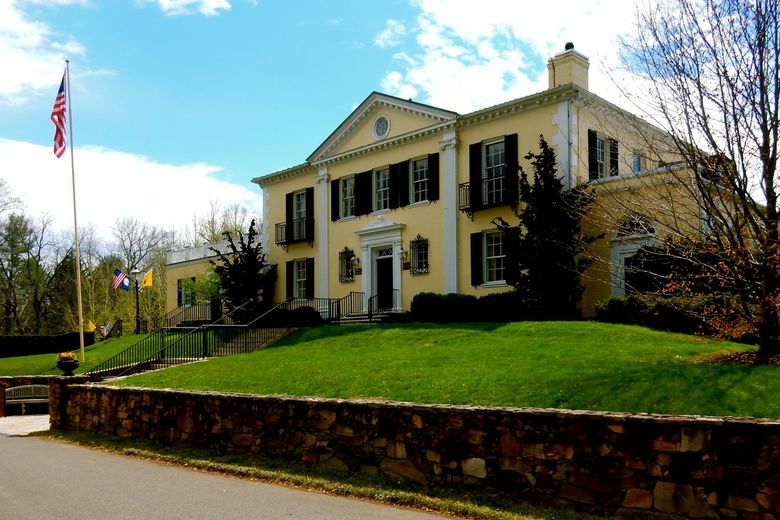 "When Airlie opened lodging to public and leisure guests we found that our existing system was inadequate. We researched many systems and installed Maestro PMS in the Cloud to support total property operations. It was the right decision. Maestro enables flexible mobile check-in throughout our 300 plus acre property and supports our company's efforts to be as paperless as possible. We had a very fast, professional installation with the Maestro team and my staff loves the system. The Maestro cloud solution is fantastic."
Suzanne Gilmartin, Airlie's Director of Rooms.
Airlie, located one hour from Washington, DC in Warrenton, Virginia, was developed in 1956 by Dr. Murdoc Head to host significant conferences. The property became a destination where individuals and organizations could meet in a distraction-free, neutral environment to exchange ideas on issues, ignite thought and inspire collective action around shared interests and values. For more than five decades, global leaders and policy makers have visited Airlie Center for conferences that have shaped the future of social movements and institutions. Today, Airlie is also open to the public and continues to host organizations and social events.
The Need
Airlie has 17 meeting venues on 300 plus acres. For more than 50 years Airlie operated solely as a conference destination. When Airlie opened its property to the general public for social events and leisure guests its existing system could not support their growth plans. Airlie's team identified that it needed a full-featured, mobile-enabled integrated property management suite that provided flexible remote tablet check-in and credit card capture at separate property activity sites. Additionally, the right property software had to provide a fast guest registration process to let the staff personally interact with guests and provide the ability to collect guest data for future initiatives. Since Airlie was founded on ideals of environmental stewardship, the new system also had to support Airlie's commitment to green operational policies.
The Integrated Maestro Cloud Hosted Solution
Front Office and CRM property software
Online Direct Web Booking Engine
Mobile Digital Signature Capture
Guest and Staff SMS Text Messaging
Guest Experience Measurement (GEM) Online Surveys
WebPro online pre check-in, registration, remote credit card capture
Analytics Business Intelligence, Data Mining and Reporting
Loyalty and Gift Card Systems
Activities Booking Management
The Benefit
Suzanne Gilmartin, Airlie's Director of Rooms, said, "Our management team researched many systems to meet our property's complex requirements. We selected Maestro Web PMS in the Cloud because it most fully met our operational goals. It was the right decision." Maestro enables Airlie to provide remote check-in on tablets at each property location, as well as in the lobby at the front desk. "Tablet check-in is fast so that our team has more time to interact with guests, and our guests tell us they like the tablet process." To lower Airlie's hardware requirements, Maestro hosts the Cloud system from its secure North American data centers.
"Weddings are important personal experiences. Arriving guests want to be in their rooms as soon as possible," Gilmartin said. "Maestro's SMS text functionality lets us auto message guests on their mobile device as soon as their rooms are available. Guests love this. Airlie is a 'green' property and Maestro lets us go paperless. Maestro works on iPads with e-Signature capture so there are no registration cards. This makes for a fast, easy check in." At check-out Maestro also lets guests review their folio on the tablet's screen and have it emailed to reduce hardcopies. "We had a very fast, professional installation with the Maestro team and my staff loves the system. The Maestro cloud system is fantastic."
Maestro Property Management Software (PMS) delivers flexible and scalable deployment options with a web browser or windows solution available in the cloud or on premise. Maestro's revenue-generating property software tools and services increase profitability, drive direct bookings, centralize operations, and provide personalized and mobile guest service tools to enhance the guest experience. Click here for more information on how to engage and socialize with Maestro PMS.