By Hotel Tech Report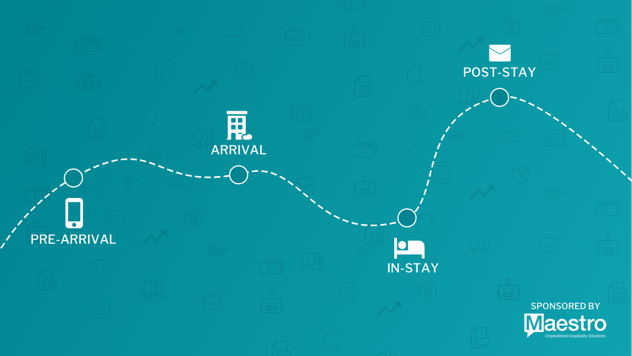 There's a lot to consider when choosing a property management system for your hotel business regardless of size but when you're operating a high end hotel or resort with multiple outlets and other complexities – the challenge becomes even greater.
A new property management system quickly becomes the nucleus of your hotel business operations which means it's critical to be proactive instead of reactive when searching for a new vendor. Rather than just arbitrarily choosing a vendor shortlist, begin by first mapping out your guest journeys and key touchpoints on property. Having this on paper helps to clarify the feature functionality and requirements you'll have which can then form your shortlist.
There are lots of PMS products out there but while they share a (category) name, each system is designed for very different use cases and guest journeys. Some property management systems are designed to be simple and cheap for sole proprietors and owner operators. Other systems are more complex and are designed to meet the needs of large multi-faceted or mixed use operations like luxury resorts and multi-property groups.
In this article, we'll cover the functionality needed to deliver a modern contactless guest journey at luxury hotels and resorts while sharing examples of how these demanding operators are using Maestro PMS features and integrations to map modern guest journeys.
Pre-Arrival: Between Booking and Check-In
The guest journey begins before your guests even set foot in your lobby, so it's essential to deliver a seamless booking and pre-arrival experience. When guests book in advance, there could be months of radio silence between their date of booking and check-in, which is valuable time that your hotel could be building a relationship with that guest. Furthermore, in the post-pandemic travel world, guests want more information about what they can expect when they arrive, so pre-arrival communication is crucial.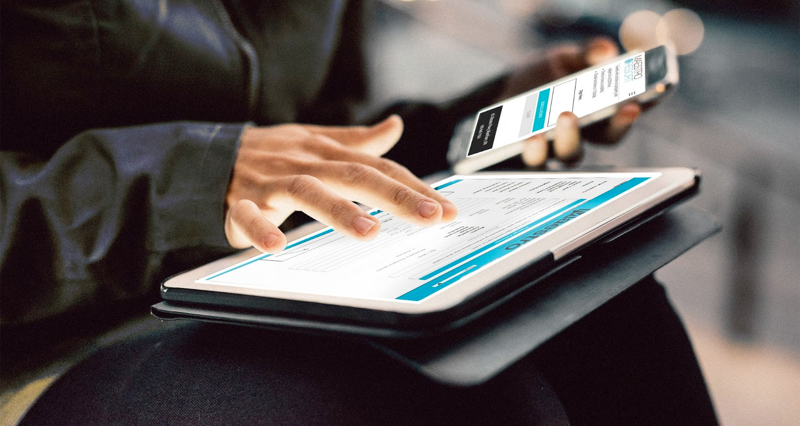 Maestro PMS's mobile check-in module
Many guests will contact their hotel before arrival to confirm their reservation details, ask about amenity hours, book airport shuttles, and more. For example, Maestro's Pre Check-in online registration functionality allows guests to share details about their arrival plans with the hotel in advance – anticipating their needs. Besides being contactless and efficient, this module can suggest upsell offers, confirm the guest's contact info, and even arrange transportation to ensure a smooth arrival experience. When your hotel needs to gather more information about guests beforehand, like proof of vaccination, this intermediary step between booking and check-in is a worthwhile element to consider when thinking long-term about the guest journey.
In addition to these important arrival details, guests often inquire about payment options – asking whether they've already paid, how to pay, and when to pay. Maestro also offers an Online Prepayment Portal where guests can enter their payment information before they arrive. The system can handle multiple payment methods (making it easy to split payment among several guests) and even process prepayment if guests want to pay in full or put down a deposit. If a guest chooses to pay in advance, the Portal will immediately email a receipt to the guest.
If an operation prefers to allow the guest to fully self-serve on their own personal devices, and provide the ability to check in prior to arrival, Maestro also offers a Mobile Check-In application, without forcing the guest to download a third party app (unless mobile key is required). Guests can skip the front desk, check in to an assigned room number, and be directed via auto sms messaging to pick up their key or download an app to your choice of 3rd party mobile key integration.
Arrival: The Check-In Process
Many of today's guests want a different arrival experience than years past. Gone are the days when a front desk agent hands a guest a snack to enjoy during check-in and a paper registration card with an expensive pen (that might end up as a souvenir!). The modern guest wants a quick, contactless experience that will get them into their room with as little friction as possible.
Starting with the registration process, hotels are increasingly going digital. Not only is a digital registration card more eco-friendly, it's also faster (no printing!) and contactless (no pens!). For larger luxury operators, digital registration also decreases bottlenecks and check-in/out lines. It also frees up staff to focus on surprising and delighting guests rather than on performing administrative tasks.
"Maestro's contactless tools, such as online mobile registration, mobile check in, digital registration card, pre-payment portal, mobile express checkout, mobile spa & activities intake forms, and 2-way text messaging for guests are also proving to be invaluable to staff who prefer to put some distance between themselves and guests for personal safety. Adopting the latest mobile check-in tools is next on Benchmark Hotels & Resort's list of considerations as the company evaluates guest experience demands at its properties," says Anthony Gaeta, Benchmark SVP of Technology.
Benchmark's guests can easily complete their digital registration card on a tablet via Maestro. Soon, guests will be able to completely self serve on their own personal mobile device and fill in their registration cards before or upon arrival on-property, further speeding up the check-in process and reducing the possibility of errors.
If the desire to complete the digital registration process with a mobile key integration is a must-have, there are many options with 3rd party mobile key apps to select from that integrate directly to your PMS. These would replace traditional keycards, give guests access to guest rooms with their smartphones via high-tech keyless locks and complete the guest self-serve mobile check in experience, limiting the need for physical involvement with the front desk. Your PMS should integrate with popular third-party lock vendors like ASSA ABLOY and Dormakaba to offer keyless access to guest rooms. Not only can a mobile key option deliver a contactless and quicker check-in process, but it can also enhance the guest experience as guests will never need to return to the front desk for help with lost or deactivated key cards.
Mobile check-in systems should accommodate rules for room assignment, payment validation, and room status just like those that a front desk agent would use. After completing the check-in process, guests can let themselves into their guestrooms at their convenience.
In-Stay: The Guest Experience and On-Site Operations
Every luxury hotel, resort, and serviced condo operator should have guest messaging capabilities.
Guest messaging allows your hotel to send text messages to guests and staff in stay. Text messages can be configured to automatically send to guests based on loyalty or VIP status, rate type, and more criteria to develop a personalized and automated communication flow. They can also be extended to allow for guest service fulfillment and maintenance management, creating a full circle experience for both guests and staff in an instant and digitized manner.
"We get to know our guests and make their stay special while maintaining distancing. Guest Messaging helps Knob Hill Inn quickly adapt to changing conditions while consistently delivering individualized, top-rated guest experiences. For example, complimentary breakfast is a top feature for Knob Hill Inn guests. With pandemic-related dining room closures, guests were able to text their orders for in-room breakfast," says Maestro client Alexandia Barnhardt, General Manager of Knob Hill Inn Sun Valley.
In addition to guest messaging capabilities, modern PMS systems must integrate key outlets like spa and activities as well as food and beverage point of sale.
Post-Stay: Check-Out and Building Loyalty
The check-out and post-stay experience is a critical one if you want guests to leave with good memories of their time at your luxury hotel or resort. When rushing to catch a flight or juggling a lot of luggage, the last thing guests want is to be held up in line at the front desk.
Mobile express check-out is a popular hotel amenity today, especially given that the entire check-out process can be easily handled virtually. Self service check-out functionality allows guests to skip the front desk on their departure day, giving them a more relaxed departure experience and requiring less staff resources during busy check-out periods. Guests can review their folios, settle outstanding charges, and send a final bill to themselves via email all in a digital interface.
One important component of an in-person check-out experience is gathering feedback about the guest's stay, and you don't want to sacrifice those insightful learnings when digitizing your check-out process. Luxury hotels should be thinking not just about Tripadvisor or OTA reviews for marketing purposes but should be gathering satisfaction data throughout the guest journey and based on the guests' use of amenities and their preferences, in order to adjust service levels and recover any issues before guests even check out.
Luxury hotel and resort operators with complex operations and multiple outlets (or properties) should seek out property management systems designed to meet the needs of their operations and guest journeys like the Maestro PMS suite of solutions.
This content was created collaboratively by Maestro and Hotel Tech Report.

Article Source
"Here's How Luxury Hotels Are Delivering Touchless Guest Journeys With Modern PMS Systems". Hotel Tech Report, 2021, https://hoteltechreport.com/news/luxury-hotels-go-touchless. Accessed 18 Aug 2021.