Sister property, Mansion on Delaware Avenue, also relies on the company's cloud hosted browser-based property management system and its exceptional 24/7 Diamond Plus service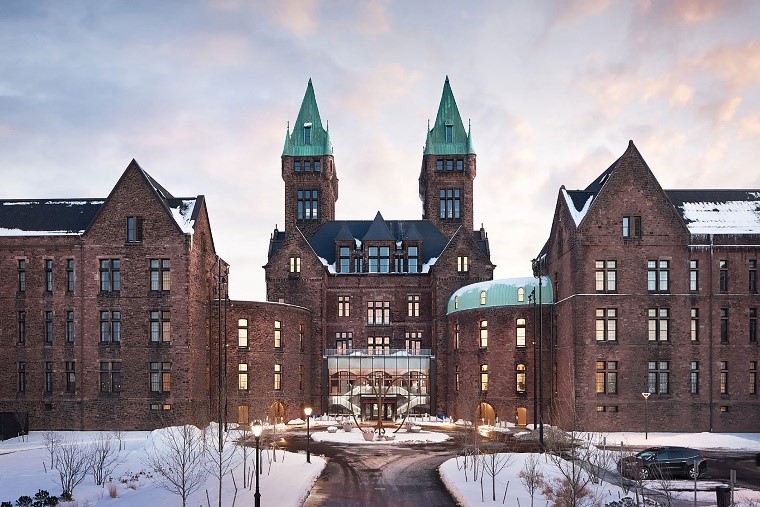 MARKHAM, ONTARIO, JANUARY 6, 2021 — In a post pandemic world, only the most service-oriented businesses will survive. Putting customers first, nurturing empathy, being proactive, prioritizing communications, boosting training, and practicing patience must be the fundamental ingredients of a customer service culture in the new normal. It is those components that Umit Uyghur, director of rooms and regional director of revenue and optimization at the Hotel Henry Urban Resort and Conference Center, said he values from Maestro. The national historic landmark is leveraging Maestro's cloud-based property-management system to support guests enjoying the popular lodging and convention destination.
"Maestro PMS is one of the BEST property-management systems I have ever used — and throughout my hotel career, there have been many," Uyghur said. "What I especially appreciate is the Diamond Plus service provided by their entire team. Whenever I call the support line (for instance when a special rate does not pop up on an OTA site) they greet me by name as if I were a friend or family member and help me with the fix instantly. As director of rooms and regional director of revenue and optimization, I cannot afford to wait 24 hours to get the data I need. With Maestro, there's simply no waiting; they are available 24/7 — even during a pandemic. It's amazing.
"Also, in my role I touch every aspect of the Maestro PMS, from front-desk and revenue-management to accounting, yield and rate-management," he said. "The system is not complicated like other PMS solutions; it's user friendly and so easy to learn by just following the online training tools and watching the tutorials. As COVID-19 continues to linger on, we have to do more with less, and that includes requiring staff to assume new roles. Thanks to Maestro's simplified training, things like building a custom promotional package, facilitating curbside check-in (that many of our guests prefer to put some distance between themselves and staff or other guests), and curbside pick-up for our 100 Acres restaurant, has been a breeze to implement."
Maestro's cloud-hosted PMS features browser-only access deployed in a client dedicated environment. Software is deployed over the Internet and is managed by Maestro, along with system upgrades, backups and maintenance. In December 2020, Hotel Henry upgraded to Maestro PMS Version 5.5 that offers a curbside check-in tool utilizing mobile tablet devices to streamline registration and socially distance staff from guests and guests from each other; a web/mobile/kiosk/iPad self-check-in module with mobile key integration; express mobile check-out; electronic registration card with signature capture; mobile spa provider schedule; mobile intake and waiver forms; and eSignature document management to limit staff interaction with guests and remove high-touch physical documents. Staff also benefit from a mobile housekeeping app that protects staff by controlling the availability of rooms and optionally setting a 48-hour time gap between the time a guest departs and the next guest arrives. Version 5.5 also includes mobile payment integration; mobile task management; and a Guest Engagement Measurement (GEM) tool that provides access to relevant guest feedback, intelligence and insights to encourage operational excellence, meaningful differentiation, and a sustainable competitive advantage.
"Maestro's cloud solution is great," Uyghur said. "I can manage revenues and access reports remotely without having to be on property. Whether I am at our sister hotel, Mansion on Delaware Avenue, or traveling to Europe, I have full control over my operation. It's a truly modern solution that meets my rapidly changing demands. Now that both these properties have the latest version upgrade of Maestro, we can begin adding more of the contactless features to meet the safety demands of our guests."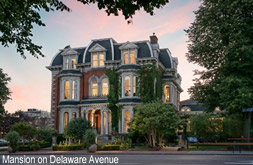 In April 2021, the Hotel Henry Urban Resort Conference Center will be rebranded as the Hotel Henry Buffalo, a Curio Collection by Hilton brand, and will automatically switch to the Hilton mandated PMS. Mansion on Delaware Avenue will remain with Maestro.
"Before we transition, I feel it's important to share with my peers — especially those independent hotels looking to migrate to a new PMS provider in 2021 — the widespread success that we've had with the
Maestro PMS
; it's a great system that I recommend highly," Uyghur said.
Maestro President Warren Dehan had this to say: "We are delighted that Umit and management of both Hotel Henry and Mansion on Delaware Avenue are so pleased with the service and support provided by Maestro. It has been said that customer service should not be confined to a single department; rather it should transcend throughout the company culture. That's how we operate here at Maestro. No matter the task, we will do whatever it takes to deliver Diamond Plus service in a functional, appropriate, useful, and reliable way. Our customers are family, and as such, we have their backs. As we navigate the new normal in this new year, Maestro is committed to maximizing operational efficiency and staff productivity backed by a 24/7 call center. We will continue to offer free version upgrades; on demand live one-on-one refresher training; in application live chat, online user guides, tutorials and direct email support; complimentary live learning webinars; an e-Learning user website; and professional productivity audits. Yes, we have great software, but our service culture is the real key to our success and the success of our customers."
About Maestro PMS
Maestro is the preferred cloud and on-premises PMS solution for independent hotels, luxury resorts, conference centers, vacation rentals, and multi-property groups. Maestro's PCI certified and EMV ready enterprise system offers 20+ integrated modules on a single database including web and mobile apps to increase profitability, drive direct bookings, centralize operations, and enable operators to engage guests with a personalized experience. For over 40 years Maestro's Diamond Plus Service has provided unparalleled 24/7 North American based support and education services to keep hospitality groups operational and productive. Click here for more information on Maestro. Click here to get your free PMS Buying guide.
Contact:
Maestro PMS
Macarena Lorenzini
65 Allstate Parkway, Suite 100
Markham, ON L3R 9X1
Canada
Toll Free: 1-888-667-8488
Email: info@maestropms.com
www.maestropms.com