The team at award winning UK hospitality group in Northern Ireland able to book accommodation, spa, wedding and event business remotely using Maestro Web Browser PMS.

MARKHAM, ONTARIO, DECEMBER 14, 2021——Northern Ireland's premier luxury Galgorm Resort has been successfully relying on the Maestro Web PMS since 2018. With 125 guestrooms and suites, a first-of-its-kind Thermal Village & Spa, a variety of restaurants and bars, an extensive conference and banquet facility, a championship golf course, the award-winning facility initially sought out Maestro to provide a centralized and rich profile for each guest to support its high volume of bookings, and grow alongside the business as the Galgorm Collection expanded. Today, the luxury hospitality group is deploying additional properties with Maestro, and it is leveraging Maestro PMS's contactless mobile tools to welcome guests to its many properties.
"Prior to deploying Maestro, we used separate PMS and Spa systems that could not communicate with each other," said Elaine Kelly, Galgorm Collection Group Projects & Systems Manager. "That was extremely frustrating considering the high volume of bookings at our 22,000 square meter Spa that features indoor and outdoor areas and 13 treatment rooms. Adopting the many digital Spa features within Maestro at the height of the pandemic prepared us for today's returning guests. The Maestro digital registration card minimizes contact points, and it increases guest engagement and CRM opportunities by allowing interactive updates of guest profile information. Now we are delivering the high touch experience our guests expect with confidence while reducing physical touch points at the same time.
"Recently we purchased, refurbished, and rebranded The Rabbit Hotel & Retreat," Kelly said. "The onboarding process to Maestro was easy because we were already familiar with the system and have developed a good working relationship with the Maestro team. As we are maintaining a central reservations office, the team at The Rabbit Hotel & Retreat needed no training. And, because we are a company that likes to offer new opportunities to our existing employees, we were able to move some team members into new roles at the hotel which helped with the embedding of the PMS. The transition was so seamless, that when we acquired the historic Old Inn hotel property we had no hesitation on the PMS system.
All properties within Galgorm Collection are using the following Maestro integrated modules: Analytics, Front Desk, Club and Spa, Digital Registration, Guest Experience Measurement (GEM), Membership, Sales and Catering, Spa & Activities, and Yield Management. Kelly said the Collection has been wanting to become a paperless business as part of their green credentials, and therefore support this initiative by using several e-tools – Maestro's Digital Reg Card, Spa Intake Form, and Spa Providers Schedule. Looking to the future we are keen to utilize the entire line of contactless tools.
"By embedding both the Spa Intake and Digital Reg forms into our pre-stay communications, it is helping us serve guests more efficiently. It expedites check-in and leaves more time for our front desk team to connect with guests and deliver a personable welcome without being hampered by processes and protocols," she said. "Maestro's ability to seamlessly integrate to other property systems also helps us to better engage with guests and meet their personal demands."
Integrations Making a Difference
Galgorm Collection is streamlining operations between Maestro and the Amadeus HotSOS workforce management system to enable its team to complete checklists, log maintenance tasks, record water temperature and chemical tests in the spa, as well as manage its housekeeping service. Via Maestro, HotSOS receives information on maintenance issues, which guestrooms are ready, and which rooms require additional services set up. Other partnerships include best-in-class integration between Maestro and the Silverware POS in f&b outlets and spa retail locations, providing the most in-depth two-way exchange of guest data between a PMS and POS as well as: For-sight CRM for managing marketing segmentation; ASSA Abloy for door lock connectivity; Net Affinity to manage each hotel's website and booking engine in conjunction with marketing activities; Avenue 9 to push guest records into Maestro and report dynamically across the business; Criton app so guests can retrieve their booking data, request check in/out, and use their smartphones as a room key.
Galgorm Collection is also in the final stages of going live with IDeaS RMS and the integration to Maestro's yield and rate management module to enhance its revenue management team with decision making and maximizing revenue potential.
"Another valuable component of the Maestro Web PMS is its unified ability to support those working remotely from home," Kelly said. "Prior to reopening, we had to manage rebooking of accommodation, spa and event and wedding business. The team were able to easily login to Maestro through their web browser like any other cloud application. The PMS enables us to host our solution in our own infrastructure, giving us the best of both worlds and simplifying our IT stack."
Maestro President Warren Dehan said Maestro's digital technology has positively impacted the way hotels will be doing business for the foreseeable future.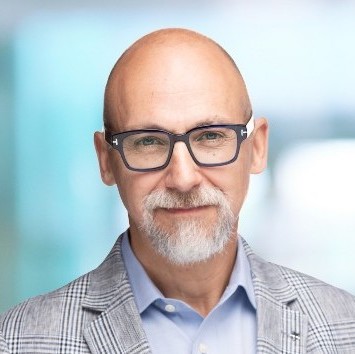 "We are thrilled that hotel companies such as the Galgorm Collection are seeing tremendous benefits from being a Maestro PMS client and adopting the many contactless mobile tools we developed in the wake of this new normal," Dehan said. "Galgorm Collection is optimizing Maestro to its fullest potential. Today, we are working diligently to develop further CRM integrations for its properties and develop new solutions to further enhance our offering to meet the diverse needs of their guests."
About Galgorm
Galgorm Collection is a luxury hospitality group, owning and operating an award-winning resort, hotels, and several restaurants in Northern Ireland. We are a family-inspired business, with broad aspirations and a strong sense of purpose. Galgorm Resort is the flagship property within The Collection, purchased by the Hill Family in 1991. The Resort over the last 30 years has undergone a £60million investment program which now sees it comprise of luxury guestroom and lodging accommodation, 4 restaurants, and bars, as well as extensive conference and banqueting facilities. The jewel in the crown is the famed Thermal Spa Village, the first of its kind in Ireland and is open to residents and day spa guests alike – offering a smorgasbord of heated, cool spa experiences. For more information, visit www.galgorm.com.
About Maestro
Maestro is the preferred Web Browser-based cloud and on-premises PMS solution for independent hotels, luxury resorts, conference centers, vacation rentals, and multi-property groups. Maestro's PCI certified and EMV ready enterprise system offers a Web browser version (or Windows) complete with 20+ integrated modules on a single database including mobile and contactless apps to support a digitalized guest journey as well as staff operations. Maestro's sophisticated solutions empower operators to increase profitability, drive direct bookings, centralize operations, and engage guests with a personalized experience from booking to check out and everything in between. For over 40 years Maestro's Diamond Plus Service has provided unparalleled 24/7 North American-based support and education services to keep hospitality groups productive and competitive. Click here for more information on Maestro. Click here for more information on Maestro. Click here to get your free PMS Buying guide.
Media Contacts
Barb Worcester, PRPro
barbw@prproconsulting.com
Macarena Lorenzini, Maestro PMS
info@maestropms.com
Maestro PMS
65 Allstate Parkway, Suite 100
Markham, ON L3R 9X1
Canada
1-888-667-8488
info@maestropms.com
www.maestropms.com