Property Groups Leverage Maestro PMS' Sophistication at Award Winning Luxury and Full-Service Independents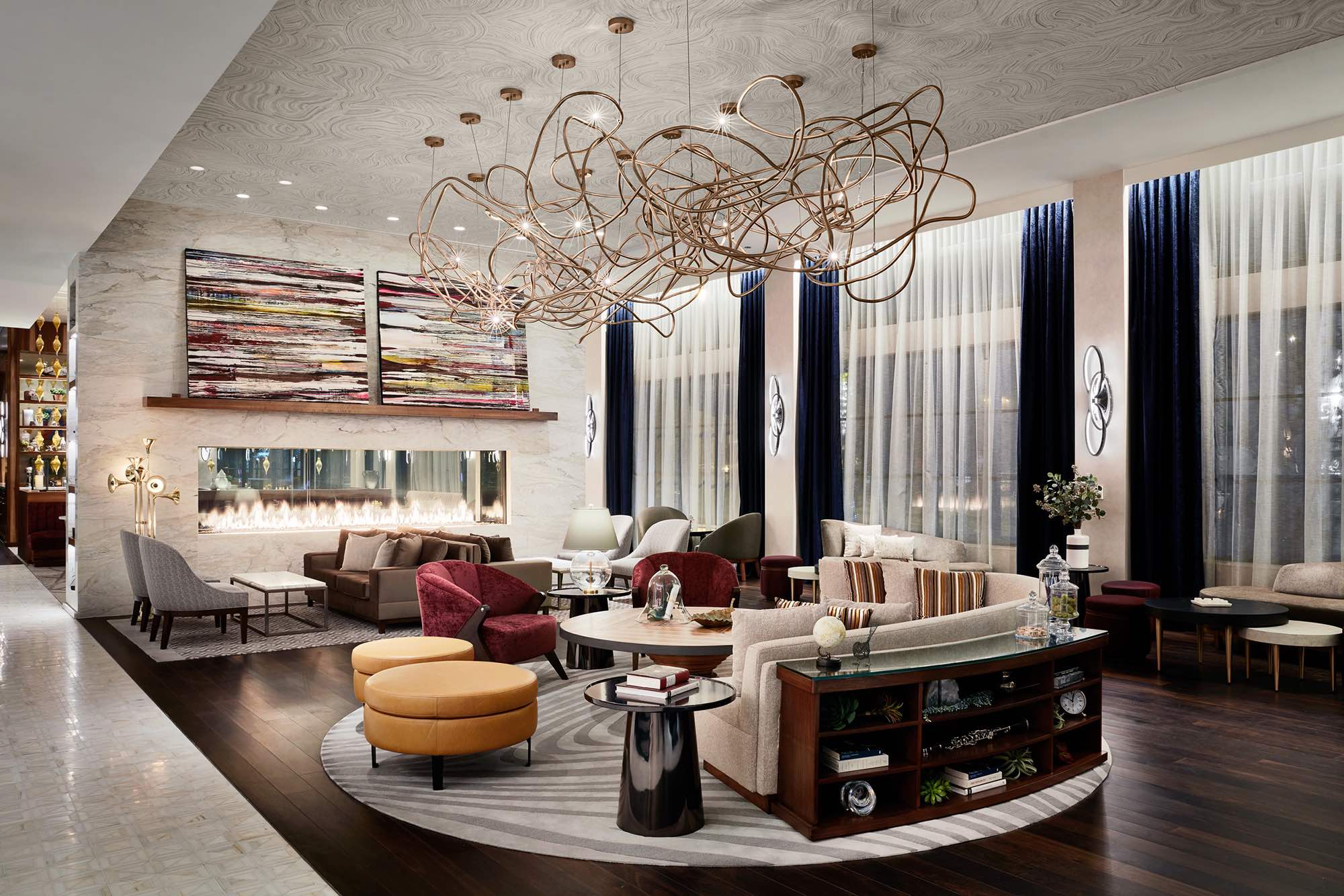 February 12, 2020 – Most management companies see the advantages of using one system platform across all their independent properties. The same property management software (PMS) and the same central reservations and other systems let operators have one central reservations office, standardized data formats, and a consistent staff training program. Maestro works well for multi-property management companies that have independents in their portfolio.
Portland, Maine-based Olympia Companies has 26 hotels open, including six independents. Its branded portfolio is primarily select-service brands from Marriott International, Hilton and InterContinental Hotels Group. Its independent portfolio includes full-service hotels and luxury properties with the distinction of earning the Preferred Hotels designation and Condé Nast awards.
"We first implemented Maestro at Olympia's independents several years ago after a careful selection process. Our decision was based on our requirement for a cloud platform that would easily interface with our integration partners," said Eva Kecskemethy, Revenue Manager for The Olympia Companies. "Maestro works very well as our indie solution. Today we have five properties on Maestro. In comparison with other PMS companies, Maestro is the most flexible and responsive provider our team has worked with. Olympia also wanted a tech company with professional 24/7 North American support for its independents. Maestro's support is always excellent, our team can connect to a support tech with Live Chat and get answers to their question without leaving their screen. Maestro hosts its five cloud systems and supports all our interfaces remotely." The Olympia Companies' full-service luxury independents include The Glen House, Inn by The Sea, Hotel at Oberlin, Inn at Swarthmore and the newest member of Olympia's portfolio, SOPHY® Hyde Park, located in Chicago.
Maestro is a solid PMS platform used by many independent hotel groups. Maestro gives operators the ability to easily integrate 3rd party tech partners that complement each hotel's unique indie operation. Many independent operators rely on 3rd party channel managers such as the SynXis 2-way enhanced booking engine. While SynXis manages all an operator's online booking channels, Maestro communicates room and rate availability to SynXis. Plus, Maestro's Yield Management manages optimized rates for all hotel company channels through SynXis and many other 3rd party systems.
Independent properties rely on Maestro to communicate with a wide variety of tech partner systems that include the Silverware F&B POS, Elavon Fusebox credit card payment processing, call accounting, electronic key systems, voice mail and PBX systems, the ALICE app operations platform, Revinate CRM, IDEAS RMS, and Maestro's ResWave direct booking engine. Maestro simplifies interface deployment thanks to its Genomi open API that supports deeper capabilities for complementary 3rd party system additions.
Reliable 24/7 real-time system support is also a must for independent operators that do not have a 'brand tech safety net.' Maestro's award-winning Diamond Plus Support is North American-based and always ready to help. And Maestro's Live Chat Support is perfect for new hires. If a staff member forgets a process, they can connect to a support tech with Live Chat and get answers to their question without leaving their screen. Live Chat Support is also great for training new hires. If they have questions, help is one button away in Maestro.
The Maestro Property Management System delivers flexible and scalable deployment options with an identical full-featured web browser or windows solution available in the cloud or on premise. Maestro's revenue-generating hotel management software tools and services increase profitability, drive direct bookings, centralize operations and provide personalized and mobile guest service tools to enhance the guest experience. Click here for more information on how to engage and socialize with Maestro PMS.
About Maestro PMS
Maestro is the preferred cloud and on-premises PMS solution for independent hotels, luxury resorts, conference centers, vacation rentals, and multi-property groups. Maestro's PCI certified and EMV ready enterprise system offers 20+ integrated modules on a single database including web and mobile apps to increase profitability, drive direct bookings, centralize operations, and enable operators to engage guests with a personalized experience. For over 40 years Maestro's Diamond Plus Service has provided unparalleled 24/7 North American based support and education services to keep hospitality groups operational and productive. Click here for more information on Maestro.
Contact:
Maestro PMS
Macarena Lorenzini
65 Allstate Parkway, Suite 100
Markham, ON L3R 9X1
Canada
Toll Free: 1-888-667-8488
Email: info@maestropms.com
www.maestropms.com
Media Contact
Julie Keyser-Squires, APR
Softscribe Inc.
609 SW 8th Street, Ste 600
Bentonville, AR 72712
Phone: 404-256-5512
Email: Julie(at)softscribeinc.com
www.softscribeinc.com