To get the most out of the world's largest hotel technology conference, the leading provider of Web Browser based cloud and on-premises property-management systems is making four downloads available that will make shopping the conference easier than ever before, including a PMS Evaluation Checklist that compares the most in demand PMS features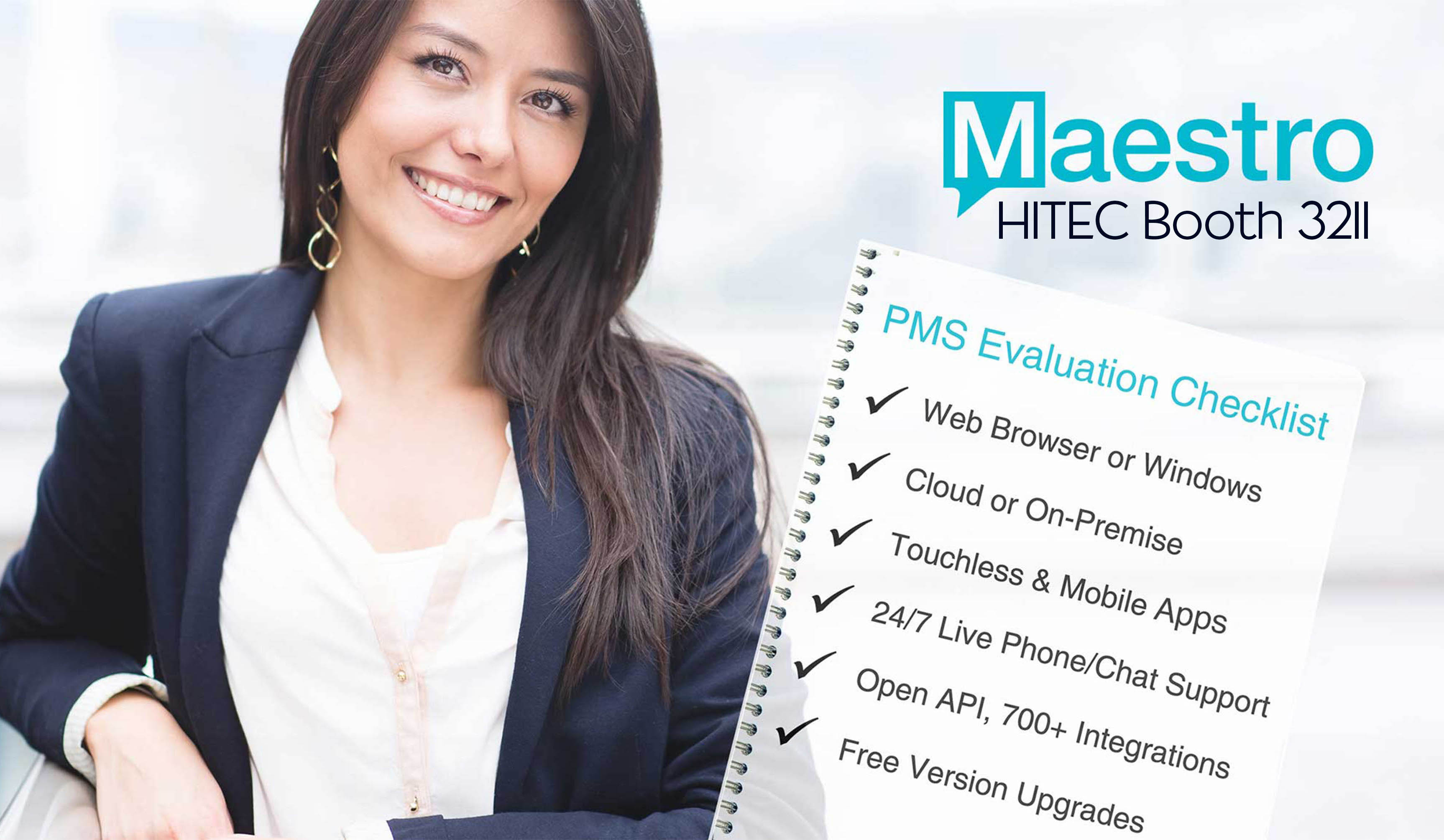 Time is money. Hoteliers leaving their already short-staffed properties to attend the world's largest hospitality technology conference this month in search of solutions that will provide returning travelers with safe, frictionless, and contactless
stays must ensure that they maximize their time while away. That means getting efficiently prepared NOW to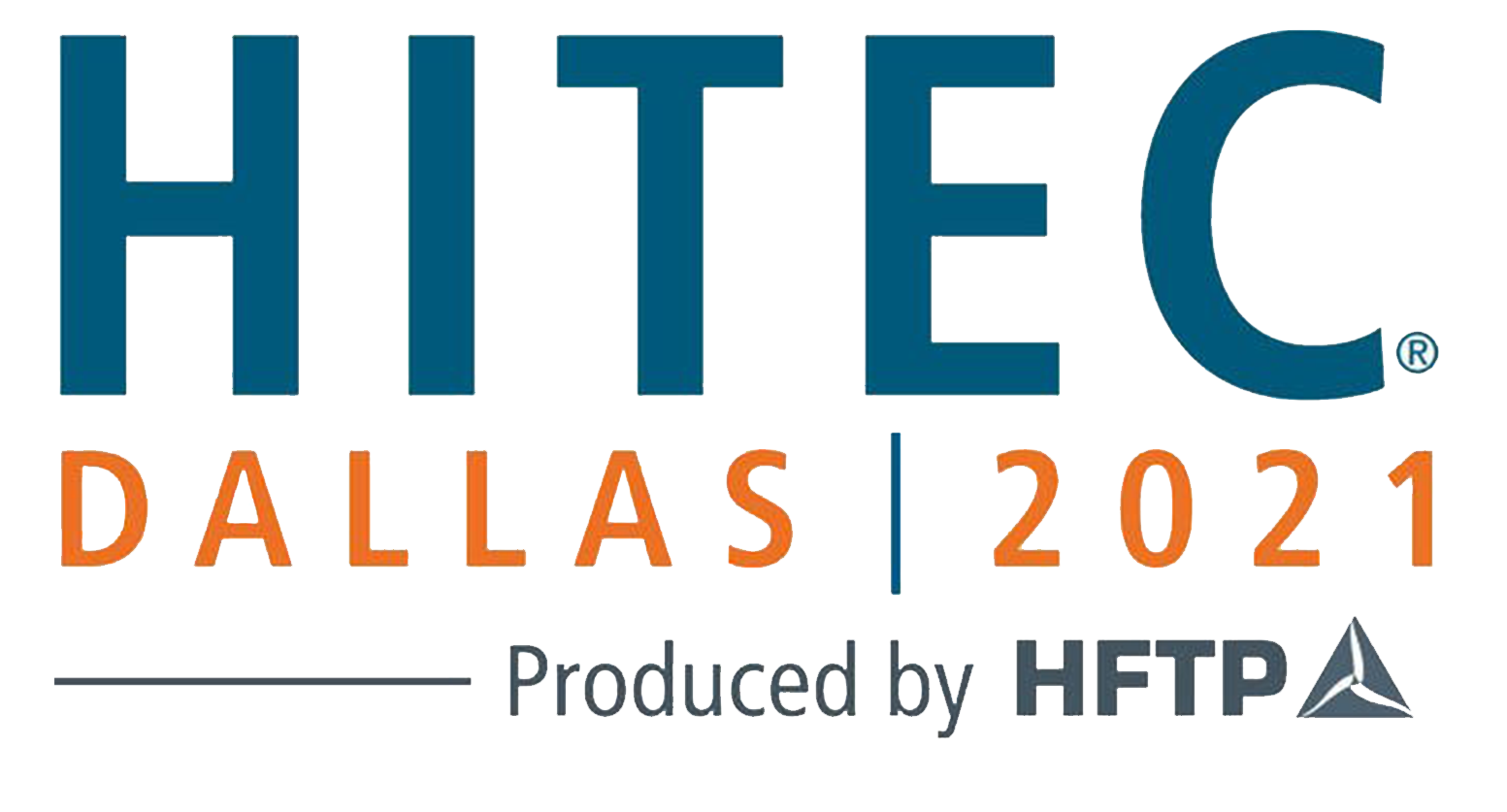 shop HITEC Dallas 2021 September 27 to 30 at the Kay Bailey Hutchison Convention Center. To help attendees get ready in advance of the conference, Maestro, a HITEC Corporate Allied Sponsor and the leading provider of web browser-based cloud and on-premises property-management systems, is booking virtual demos before, during, and after the show while also offering hoteliers four digital guides to help streamline their HITEC shopping experiences.
"This year, it's not what attendees do at HITEC that matters as much as how well they prepare themselves before they go," said Warren Dehan, Maestro president. "No one can afford to spend precious time wandering around a tradeshow floor looking for the technology holy grail that will help them serve guests with the contactless and mobile tools that travelers are now demanding. To take pressure off the 'where do I start first' shopping experience, Maestro is encouraging attendees to plan ahead. Those looking to implement a contactless mobile guest journey complete with two-way guest messaging or a browser-based PMS with flexible deployment can see exactly what Maestro has to offer by downloading one or all four documents that will immensely help them in the buying process. Those with tight schedules are encouraged to connect with Maestro even before the event or swing by Maestro Booth 3211 to pick up a postcard containing QR Codes that they can scan to download this vital information. Our hope is that hoteliers book a demo with Maestro TODAY vs. waiting until the show. We believe strongly that pre-show consultation and education will be key to hoteliers enjoying a successful and productive time at HITEC."
To download the PMS Evaluation Checklist, PMS Buying Guide, Power to Choose/Guide on Deployment Options, or the Guest Engagement Whitepaper, click each link or icon below:
Book a Demo Today to See…
A sneak peek of Maestro's newly designed Tablet UI that is intuitive to navigate so adoption by users will be swift. Frontline workers using a tablet device will only need a small portion of Maestro's capability for everyday tasks — such as curbside or lobby check-in/out, spa intake, digital signature capture etc. With purpose-built functionality, the new Tablet UI is streamlined without the extra features that typically only back-of-the-house teams and managers need to use. The Tablet UI shares the same single central database as the rest of the Maestro solution, providing a cohesive and central view of the guest, without the need to switch from one database to another in disparate modules.
Maestro's Guest XMS 2-Way SMS Mobile Engagement, Feedback & Case Management Tool that enables hotel and resort operators using Maestro PMS to improve guest recovery and engage with guests before, during, and after their stays. This solution ensures the highest levels of satisfaction and invites positive reviews. Guest XMS encompasses on-site text message surveys, a 24/7 chat concierge, case management actionable dashboards and post-stay Guest Experience Management (GEM) surveys to blanket the entire guest journey. Designed as an intuitive and responsive web-based application, the tool enables guests and staff to freely communicate without an app download required. Using industry-leading IBM Watson machine learning and artificial intelligence, GuestXMS also spots trends from keywords and concepts and identifies sentiments and emotions in guest comments.
Maestro's Web browser-based PMS with flexible deployment. Giving operators a choice in how they deploy Maestro is all part of the company's "Power to Choose" philosophy. It begins with giving operators a say in the platform that is best for their property: self-hosted, private cloud, on-premises (all offering the options of Windows based, Web browser-based, or a hybrid of both), or cloud-hosted solution featuring Web browser access deployed in a dedicated environment. Choice also comes with the option to choose which UI brings people into the system. Back office staff may choose to access Maestro via Windows, while managers can opt to access the PMS via the Web and front office staff may leverage the mobile flexibility of the tablet. No matter how a hotel group chooses to deploy Maestro, everyone shares the same central database and can take an a la carte approach to use any of the mobile and contactless apps that suit the property's guest experience goals.
Maestro's Contactless Guest Journey. Maestro PMS offers many integrated modules, touchless tools, and apps that reduce or eliminate the need for physical contact between guests and staff. Online web and guest registration, mobile check-in, online prepayment portal, express mobile check-out and digital registration card with signature capture support a touchless guest journey eliminating many points of physical contact. Mobile-key guestroom access combined with mobile check-in lets guests skip the front desk, and physical contact, at check-in and check-out.
"The key to a successful tradeshow experience is understanding what you need to know before you go," Dehan said.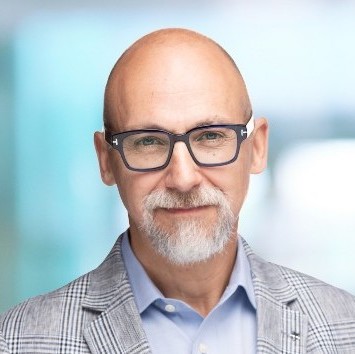 "By connecting with Maestro pre-HITEC, attendees will be armed with extremely helpful information, such as: it's easy to add mobile check-in directly through a Web browser based PMS … a branded third-party downloaded app is NOT needed to facilitate mobile check in … Bluetooth Low Energy electronic door locks are NOT required to process mobile bookings and provide contactless check in … mobile check-in is affordable for any size independent hotel … mobile bookings and mobile check-in can help drive revenues … and mobile check-in and check-out will streamline efficiencies for hotels operating with lean staff.
"Now is perhaps one of the most important times in hospitality history, as owners and operators are realizing the impactful role that technology is playing on the road to recovery," he said. "Maestro is ready, willing, and able to answer any questions hoteliers may have TODAY in an effort to make them better prepared not only for this event, but for travelers to return tomorrow."
About Maestro
Maestro is the preferred Web Browser based cloud and on-premises PMS solution for independent hotels, luxury resorts, conference centers, vacation rentals, and multi-property groups. Maestro's PCI certified and EMV ready enterprise system offers a Web browser version (or Windows) complete with 20+ integrated modules on a single database, including mobile and contactless apps to support a digitalized guest journey as well as staff operations. Maestro's sophisticated solutions empower operators to increase profitability, drive direct bookings, centralize operations, and engage guests with a personalized experience from booking to check out and everything in between. For over 40 years Maestro's Diamond Plus Service has provided unparalleled 24/7 North American based support and education services to keep hospitality groups productive and competitive. Click here for more information on Maestro. Click here to get your free PMS Buying guide.
Contact:
Barb Worcester/PRpro/Maestro
barbw@prproconsulting.com
P: 440.930.5770
Maestro PMS
Macarena Lorenzini
65 Allstate Parkway, Suite 100
Markham, ON L3R 9X1
Canada
Toll Free: 1-888-667-8488
Email: info@maestropms.com
www.maestropms.com