Hotel Companies Ready to Help; Provide Rooms for Front-Line Medical Staff and First Responders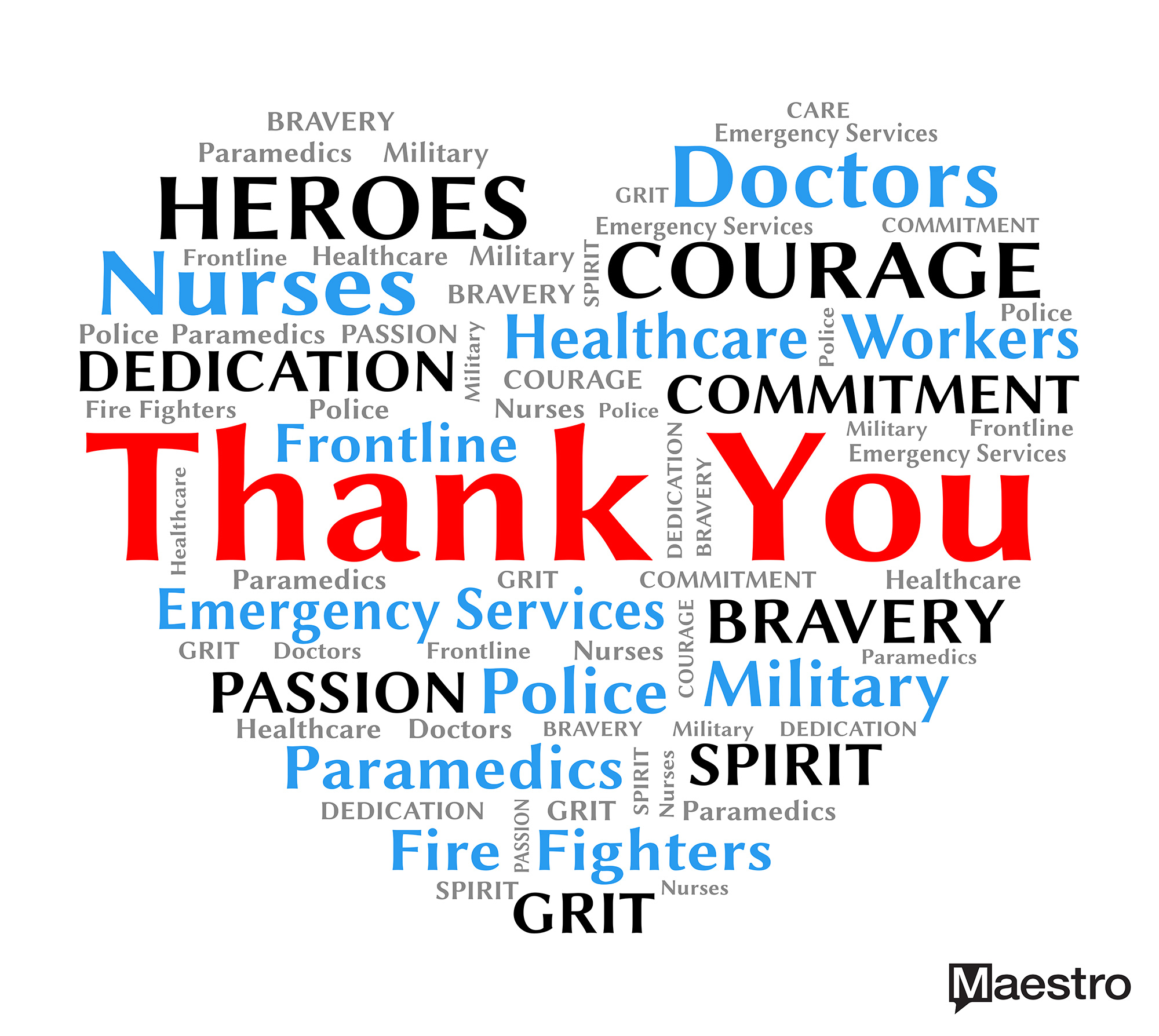 April 15, 2020 – These are unprecedented times for our industry. Operators are facing business challenges beyond their control. Nevertheless, many operators and hotel companies are putting the true meaning of 'hospitality' into action. Hundreds of operators with dozens of brands are making their properties and facilities available for use by medical personnel and first responders. Maestro's team is proud to be associated with many of these hoteliers who are giving back to their communities by opening their doors during this difficult time.
The Silver Hotel Group, a family owned company, is offering a safe and comfortable place to rest for front line medical staff and first responders. "Our properties have specific floors dedicated to front-line workers, with a dedicated elevator where possible, to help mitigate the community spread of Covid-19", said Shivani Ruparell, VP of Silver Hotel Group.
Accent Inns opened its doors to offer rooms at cost for front-line essential service workers, "We considered closing our doors because our reservations office was only taking cancellations and clearly travel was drying up," said Trina Notman, VP of Marketing & Communications at Accent Inns. "Then, a nurse who was desperate for a place for her colleagues to self-isolate called us for help because some of her colleagues had taken to sleeping in their cars to avoid risking passing the virus on to their families. We quickly created an at cost room rate for front-line essential service workers, and our PR agency, Beattie Tartan, got the word out that Accent Inns was ready to help." Accent Inns was surprised when people and organizations in its communities offered to pay for the rooms. Accent Inns then partnered with the United Way Greater Victoria and created the Hotels for Frontline Workers Fund. "A wonderful surprise was that we were flooded with calls from people that actually wanted to pay for a night's stay for these workers. To date we have sold over 1,000 room nights covered by community donations through this program. It is tremendous to be able to tell these workers that their stay is covered."
Another example is AHLA's Hospitality for Hope Initiative that was created to boost collaboration between the hotel industry and local, state and federal governments to help employees, communities, and the industry during this unprecedented health crisis. AHLA recently announced a partnership with its partner state associations to support communities across the country by connecting hotels with the health community to find housing and support for medical staff and first responders. Over 16,000 hotels have signed up for AHLA's Hospitality for Hope Initiative.
The Center for Health Design has assembled tools and resources to assist healthcare providers with current infection control needs and to inform future project planning. It created a website forum that lists hundreds of properties that are willing to share their resources with hospitals and other care providers. The site lists hotels and others with multi-unit or high-occupancy residential facilities and indicates their capacity and willingness to consider these urgent needs.
"Maestro's entire team recognizes that these outstanding hospitality organizations and their people are working hard and investing time and money during this difficult time," said Maestro PMS President Warren Dehan. "We are privileged and honored to be associated with these operators who are giving back to their communities. Thank you for all you are doing."
About Maestro PMS
Maestro is the preferred cloud and on-premises PMS solution for independent hotels, luxury resorts, conference centers, vacation rentals, and multi-property groups. Maestro's PCI certified and EMV ready enterprise system offers 20+ integrated modules on a single database including web and mobile apps to increase profitability, drive direct bookings, centralize operations, and enable operators to engage guests with a personalized experience. For over 40 years Maestro's Diamond Plus Service has provided unparalleled 24/7 North American based support and education services to keep hospitality groups operational and productive. Click here for more information on Maestro. Click here to get your free PMS Buying guide.
The Maestro Property Management System delivers flexible and scalable deployment options with an identical full-featured web browser or windows solution available in the cloud or on premise. Maestro's revenue-generating hotel management software tools and services increase profitability, drive direct bookings, centralize operations and provide personalized and mobile guest service tools to enhance the guest experience.
Contact:
Maestro PMS
Macarena Lorenzini
65 Allstate Parkway, Suite 100
Markham, ON L3R 9X1
Canada
Toll Free: 1-888-667-8488
Email: info@maestropms.com
www.maestropms.com