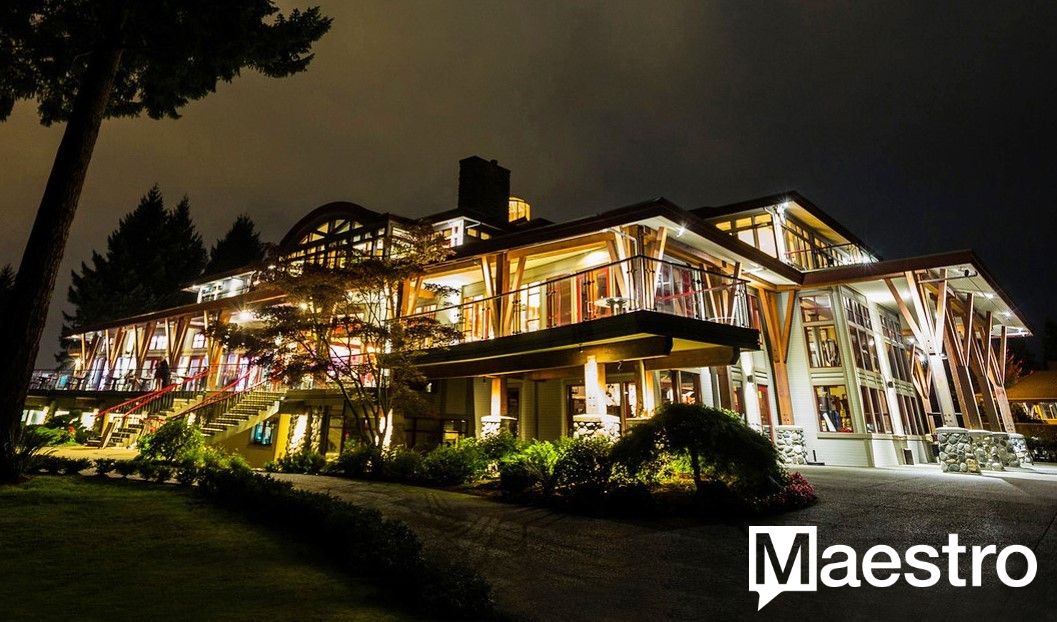 Leading Edge System Development, Unparalleled Support, Flexible On-Premise or Cloud Deployment Options Make Maestro an Attractive Investment
March 20, 2019 – Maestro PMS, the preferred hotel software solution for independent hotels, luxury resorts, conference centers, and multi-property groups announced that more than 50 independent full-service hotels and resorts joined the Maestro user family in 2018. The Maestro Property Management System, with its suite of 20+ modules on a single database, delivers flexible and scalable deployment options with identical full-featured web browser or windows solutions available in the cloud or on premise.
"Maestro's solution team delivered much of its 2018 development roadmap objectives, including expanded tablet-based functionality, mobile check out, multi-view business intelligence analytics and data mining tools, and it added dozens of 3rd party industry partner integrations," said Warren Dehan, Maestro PMS President. "Full-service operators recognize that our track record for excellent products and proven ongoing commitment to exceptional support services makes Maestro PMS a solid, long term system investment." Dehan noted that in addition to this, the flexible deployment options let hoteliers operate Maestro's hotel software using Windows or Web browser-based versions both in the cloud or on-premise. "Each client can use the system platform that is best suited for their property without sacrificing any technology advancements. We also give them the freedom to change and support their new platform without additional charges, since they are all covered in their licensing fees. We work hard to invest in a long-term relationship with our clients based on our commitment to help them with the success of their business. We see each group as a client for life. This is the foundation of our growth."
"Maestro handles all our Resort's complex requirements."
"We recently installed Maestro PMS because the system is able to handle all our property's complex requirements. Maestro's team understood our operation perfectly," said Derek Schneider, IT Manager at Crown Isle Resort and Golf Community. "Maestro is a stable, feature-rich PMS with very fast response time. This makes our Resort's guest service prompt and reliable. We have third-party point of sale and tee time systems and Maestro was able to easily integrate with them to simplify our operation." Schneider noted Maestro's training and support were excellent. "Maestro's Live Chat Support lets us get 1-on-1 professional help quickly, although we have not had to contact them much. They even helped me resolve non-Maestro issues with my server. The install was great and we love the system."
"We are continuously expanding Maestro to meet emerging industry requirements. Today these include our commitment to privacy and security concerns, mobile operations and guest engagement tools," Dehan said. "Service is a huge part of our industry on all fronts. Operators are drawn to Maestro PMS because of our Diamond Plus training and professional services, such as our in application Live Chat and screen sharing Support, that increases Maestro's value almost immediately upon go live." Dehan noted Maestro PMS also integrates with a wide number of third-party systems to give operators freedom to work with their solutions of choice and run their properties the way they want.
Maestro's revenue-generating hotel management software tools and services increase profitability, drive direct bookings, centralize operations and provide personalized and mobile guest service tools to enhance the guest experience. Click here for more information on how to engage and socialize with Maestro PMS.
About Maestro PMS
Maestro is the preferred cloud and on-premises PMS solution for independent hotels, luxury resorts, conference centers, vacation rentals, and multi-property groups. Maestro's PCI certified and EMV ready enterprise system offers 20+ integrated modules on a single database including web and mobile apps to increase profitability, drive direct bookings, centralize operations, and enable operators to engage guests with a personalized experience. For over 40 years Maestro's Diamond Plus Service has provided unparalleled 24/7 North American based support and education services to keep hospitality groups operational and productive. Click here for more information on Maestro.