Hospitality's leading provider of Web Browser based cloud and on-premises property-management systems has elected to be available virtually at their booth during HITEC show hours with attendees able to schedule real-time meetings and demos via QR Codes available in Booth 3211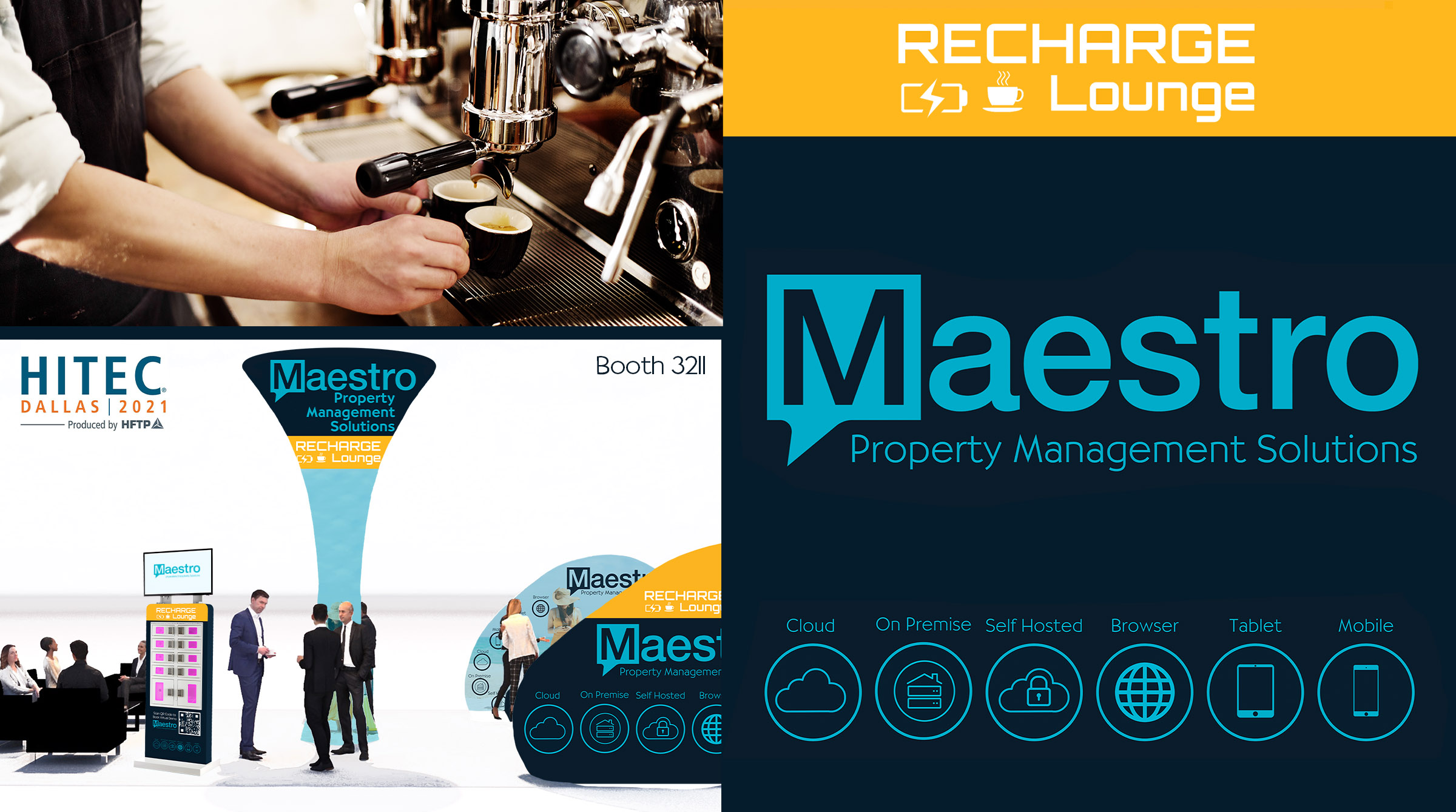 With Canada's border still closed, Maestro PMS will be present virtually at HITEC Dallas 2021, to be held September 27 to 30 at the Kay Bailey Hutchison Convention Center. In the spirit of hospitality, the trusted long-time provider of Web-browser based cloud and on-premises property-management systems will open its expansive booth to all attendees looking for a sanitized space to relax and socially distance safely. It is in Maestro Booth 3211 — located in the center of the tradeshow floor — that attendees can take advantage of the complimentary "Recharge Lounge." They can scan a QR code to schedule LIVE meetings and product demos with Maestro staff or they can rest in comfortable seating, power their mobile devices at a lockable charging station, and enjoy a complementary Barista Coffee Bar courtesy of Maestro.
"Maestro is not pulling out of HITEC; as a Corporate Allied Silver Sponsor we are heavily invested in this HFTP event," said Maestro President Warren Dehan. "Greeters will be present in Maestro Booth 3211 to direct attendees to QR codes that when scanned will enable them to engage with us LIVE, albeit remotely. We are doing everything possible to remain top of mind at this premier technology event, and the Maestro team is ready, willing, and able to speak with anyone who wants to discuss their business needs or wishes to see a demo of our PMSs' mobile, contactless, and cloud capabilities. With a quick scan of a QR code, booth visitors will be directed to an availability calendar where they can schedule time with us before, during, and after show hours to discuss their needs and answer their questions."
In addition to this, Maestro has also made their team available weeks prior to and post show for demo and meeting bookings at this booking link.
Also in Maestro Booth 3211, hoteliers can supercharge their HITEC Dallas PMS Shopping Experience by scanning other QR codes that will enable them to download four important documents, including:
"The hotel PMS — with mobile and contactless features — is one of the most important and sought-after solutions that hoteliers will be researching at HITEC Dallas," Dehan said. "As a long time, trusted and proven partner for a discerning list of clients, Maestro is taking measured steps to ensure that we are present for our clients and prospects despite the lingering pandemic and government travel advisories that hinder us from attending the show in person this year. As disheartened as we are to miss out on networking in Dallas with our industry friends and business partners, we are confident that we are making the right decision for our valued employees. Rest assured; Maestro's hearts and minds will be at HITEC Dallas, just in a different way. We are here for you today, and we will be here for you tomorrow."
Maestro features the "Power to Choose," and offers independent hotel and resort groups complete flexibility to deploy an integrated mobile and web browser PMS solution in the cloud, on premise, private cloud or self-hosted. The company boasts a wide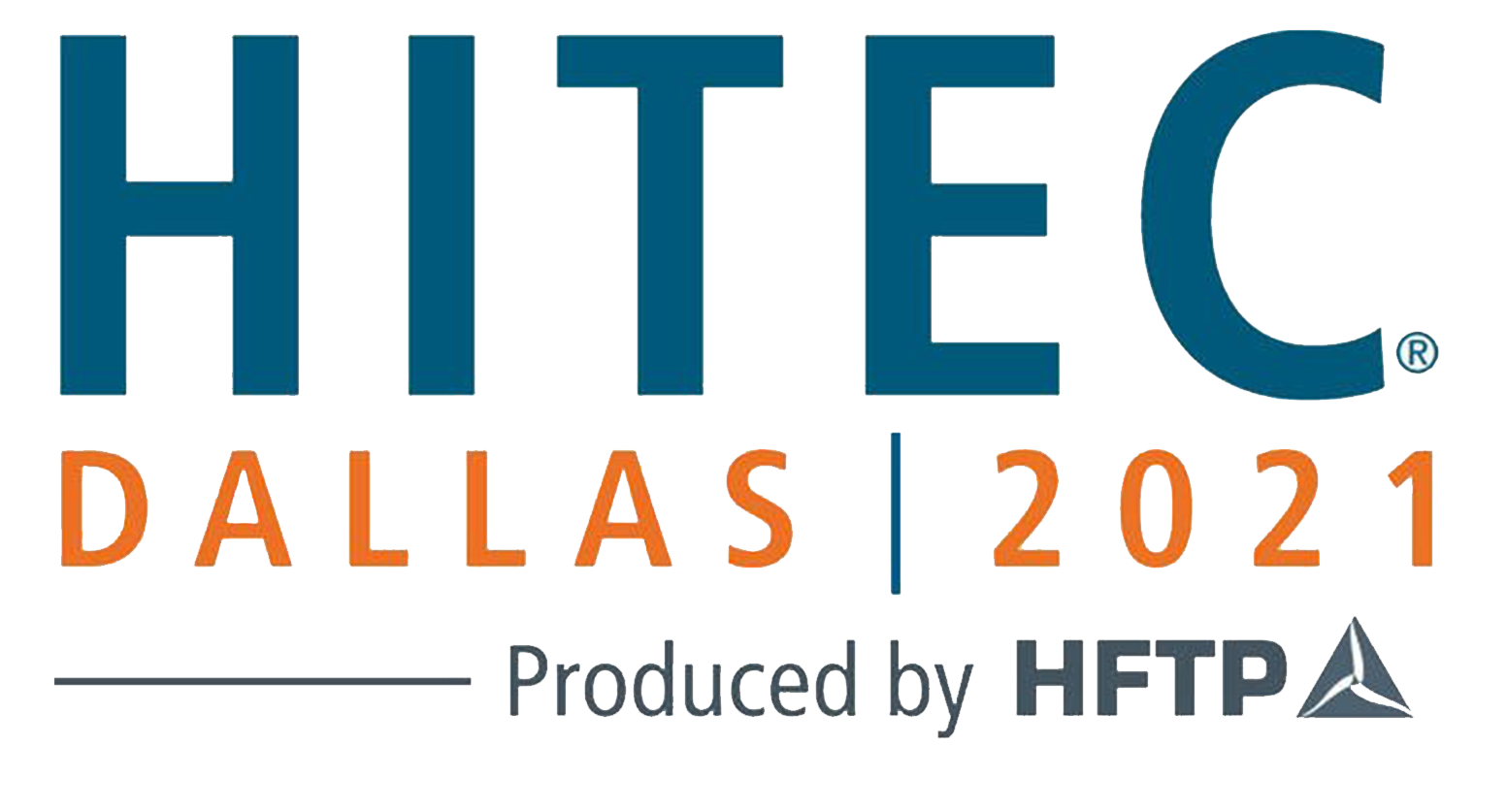 selection of integrated modules and contactless applications for guests and staff, all to help hoteliers customize the preferred digital and on-property experience from booking to check-out and everything in between.
To pre-schedule a meeting or demo prior to HITEC, click here. For more information on Maestro, visit www.maestropms.com.
About Maestro
Maestro is the preferred Web Browser based cloud and on-premises PMS solution for independent hotels, luxury resorts, conference centers, vacation rentals, and multi-property groups. Maestro's PCI certified and EMV ready enterprise system offers a Web browser version (or Windows) complete with 20+ integrated modules on a single database, including mobile and contactless apps to support a digitalized guest journey as well as staff operations. Maestro's sophisticated solutions empower operators to increase profitability, drive direct bookings, centralize operations, and engage guests with a personalized experience from booking to check out and everything in between. For over 40 years Maestro's Diamond Plus Service has provided unparalleled 24/7 North American based support and education services to keep hospitality groups productive and competitive. Click here for more information on Maestro. Click here to get your free PMS Buying guide.
Contact:
Barb Worcester/PRpro/Maestro
barbw@prproconsulting.com
P: 440.930.5770
Maestro PMS
Macarena Lorenzini
65 Allstate Parkway, Suite 100
Markham, ON L3R 9X1
Canada
Toll Free: 1-888-667-8488
Email: info@maestropms.com
www.maestropms.com